Choose from
Superior Room stay
3D2N vacation for 2 for $112 (up to $170 value)
4D3N vacation for 2 for $168 (up to $254 value)
5D4N vacation for 2 for $218 (up to $339 value)
6D5N vacation for 2 for $268 (up to $424 value)
8D7N vacation for 2 for $365 (up to $593 value)
Cozy Abode Neighbouring Legian Beach
Nestled within a five-minute walk from the enclave of cerulean pastels and sandy shores of Legian Beach, the spana-606-6">Hotel's recurring cubic motifs make for an artful facade of interlocking squares and vertically stretched balcony blocks of red. A base of grey arches over the entryway, matching the light smokey tones of the foyer - spritzed with the odd bright wash of plush seating and mellow amber lighting. Keeping to the ashen hues of its ingress, your host's array of accommodation harmonises with dusky walls lining the bedroom backdrop, complemented by a cozy arrangement of contemporary comforts.
Quell the beach town heat at your host's spana-226-6">infinity pool perched atop the roof, affording sweeping views of the surrounding rooftop skyline, punctuating a regressing stretch of land right before an outward wash of vast blue.
Add a dash of exercise into daily holiday routines at the spana-606-6">Hotel's fitness centre, fitted with dumbbells, treadmills, weight benches, and yoga mats for guests seeking a rapid-fire sweat session or calming meditative time-outs.
Let loose and have qualms kneaded away with your host's selection of massage treatments, available for in-room sessions for added convenience and comfort.
Bali: Island of the Gods
Go through your bucket list of Bali's mainstay beaches of Kuta, Legian, and Seminyak as you suss out your favourite surfing and tanning spots in Indonesia before continuing on with CNN Travel's list of the best 5 hidden beaches nearby. Fascinating swimmers and sand-strollers alike with their green-blue waters, black volcanic sands, and inclinator-equipped cliffs, TripAdvisor's favourite island destination in Asia, which is second only to Thailand's Ko Tao is your destination for adventure as well as relaxation. Consider an exhilarating ride around the grounds of the multi-award winning Kuta waterpark of Waterbom, where up to 12 rides carrying their apt mospana-1613-6">Nikers like the Smash Down, Climax, and Race Track, come complemented with the Euro Bungy ride, which catapults brave souls up in a graceful and stomach-curdling arc. Then, re-enact a scene from the best-selling paperback by Elizabeth Gilbert as you experience an authentic treatment at the spas.In.Bali.html">many luxury spas which pepper the in-lands and coasts.
Superior Room
22 sqm room
Twin bedding or 1x Queen sized bed
Max. occupancy: 3 adults or 2 adults with 1 child aged 5 – 12. Third guest subject to additional charges
spana-606-6">Hotel facilities
Restaurant and bar
Rooftop swimming pool
Gym and fitness centre
In-room massage services
Laundry services
Complimentary Wi-Fi access
Complimentary parking
Add-Ons (payable to spana-606-6">Hotel)
Extra bed with breakfast for guests aged 13 and above: IDR250,000 per person per night
Stay without extra bed with breakfast for child aged 5 – 12: IDR75,000 per person per night
Stay without extra bed with breakfast for child aged 4 and below: Free
Airport transfer: IDR175,000 per car per way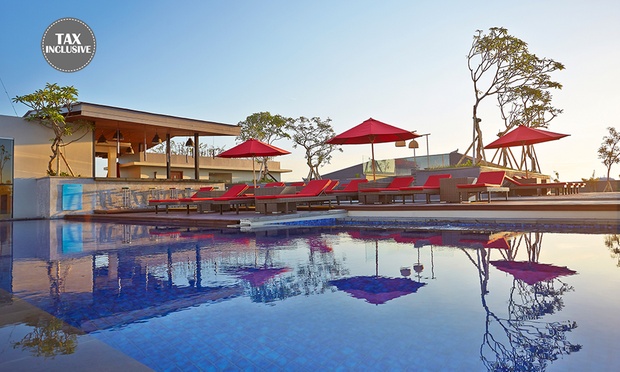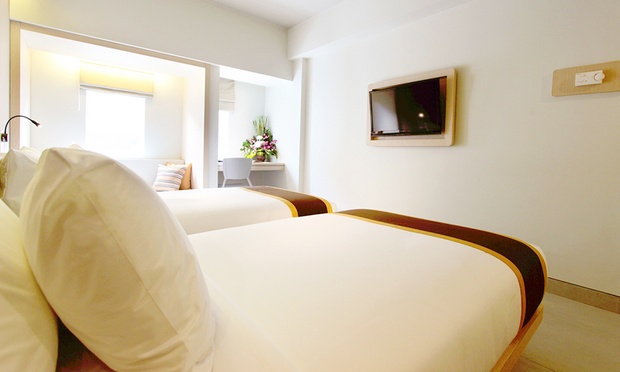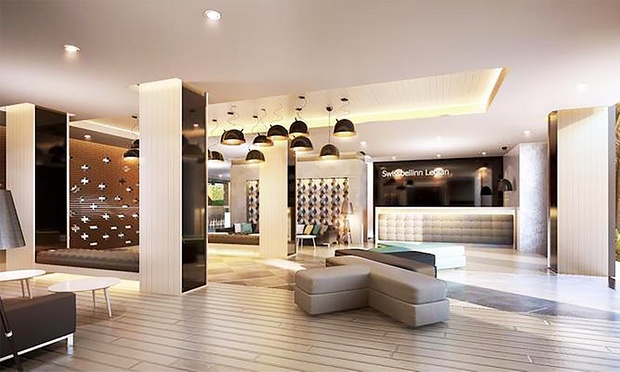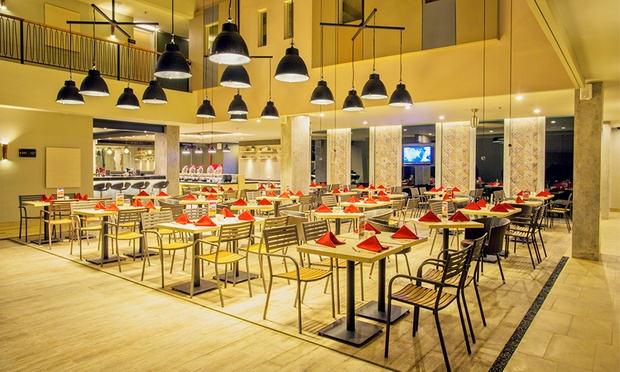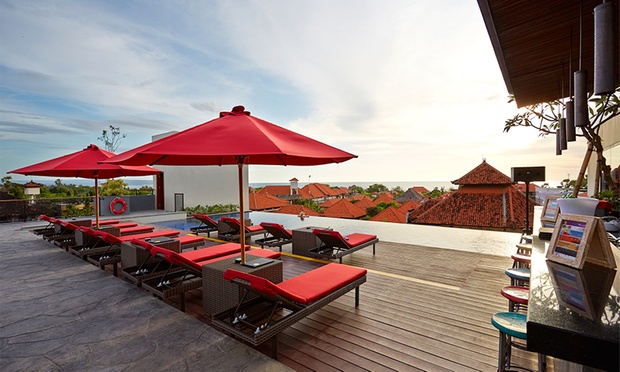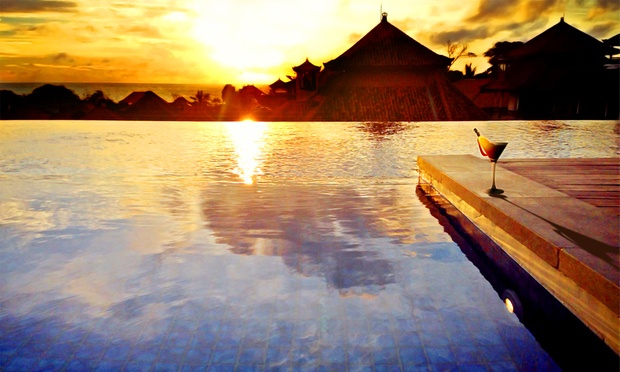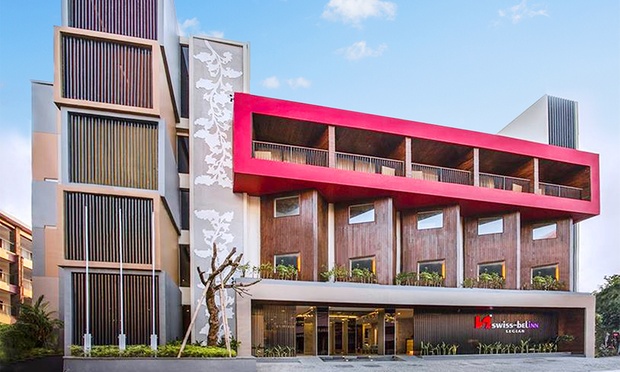 Unfortunately the following deal is no longer available
but do not worry, there are more discounts for you
---