Choose from
One day pass to LEGOLAND® + LEGOLAND® Water Park
Admission for 1 adult aged 12 and above for $91 (up to $148 value)
Admission for 1 child aged 3 – 11 for $81 (up to $138 value)
LEGOLAND® Malaysia: Childhoods Rebuilt, A Brick At A Time
Emerging from within a 5.5 million square feet union of lifestyle outlets, retail centres, offices, and residential hubs, Nusajaya's LEGOLAND® Malaysia Resort comes into existence as the youngest of six Lego themed resorts scattered throughout the world, and the only one established within Asia. Integrating the childhood toy building bricks with a miscellany of themed rides and attractions, the area fragments itself into three unique sections - the Resort Park; host to its own seven distinctive activity-filled domains, a Water Park, and the LEGOLAND® Hotel. Within the walls of the latter, each of the 249 rooms comes threaded through with visual leitmotifs from one of three lines - Pirate, Kingdom, and Adventure - while the rest of the abode aims to to thrill littles during their stay with a smorgasbord of hidden features, including exploding toy boxes, tight-rope walking guards, and zany lift rides.
Quests begin at the LEGOLAND® entrance, a colourful pastiche hinting of things to come, and residence of The Big Shop, an imposing store carrying the most comprehensive selection of LEGO® products within Asia. Daredevils swoop into LEGO® TECHNIC, filled with action-packed rides like the Aquazone Wave Racers and Project X, before honing future technological skills at the LEGO® MINDSTORMS, where robots are planned, built, and brought to life. Furthering the inventive streak, IMAGINATION provides the opportunity to construct LEGO® structures to be tested on earthquake tables, before rewarding inquisitive minds with 4D shows at the Studio, or taking in the a view of the entire park from the Observation Tower. History repeats itself within LEGO® KINGDOMS; towering turrets welcome families into medieval castle-grounds, offering the opportunity to ride fiery dragon roller-coasters, gambol through the treetops of The Forestmen's Hideout, or practise chivalry at the Royal Joust.
Storm LEGO® City to participate in Rescue Academy, with groups battling each other to put out fires and stop robbers, or letting ickle ones have a taste of a temporary driver's license at the Driving Schools in preparation for a tougher piloting experience at the LEGO® City Airport. Ensuing escapades include a laser-blasting hunt for hidden treasure within The Lost Kingdom, and a Dino Island expedition to the peak of a long-forgotten volcano where the terrible lizards rule, all within the exciting borders of LAND OF ADVENTURE. The land bound episodes culminate at MINILAND, seeing three years and more than 30 million LEGO® bricks come together to form miniature replicas of famous structures from over 17 Asian countries, with the array of dioramas including the Taj Mahal, Forbidden City, and the temple labyrinths of Angkor Wat and Wat Arun, each diminutive edifice awakened into an animated actuality with the push of a button.
Prevailing as its own separate entity, the LEGOLAND® Water Park enthrals with over 20 slides in varying lengths and 70 Lego models, including a 312-foot curving track that plunges riders into a watery pit. Beach-goers can indulge in the familiarity of the LEGO® Wave Pool, or float lazily down the Build-A-Raft River, as each individual is encouraged to design their own craft out of soft bricks. Tides turn with the Joker Soaker, an interactive playground under constant barrage from a 300-gallon torrential spill, or the Imagination Station, where children pit self-fashioned dams, bridges, and cities against aquatic bombardment. As the day's denouement arrives with rumbling breadbaskets, attentions may turn to the nine eateries pinpricked throughout the locale, proffering an extensive (and halal) spread of Western delights or Asian delicacies, almost certain to fill the void within hungry souls.
Coach Schedule
Singapore to Johor
Departure time:

Weekdays: 8.30am / 9am / 9.30am / 9.30am / 10.30am
Weekends: 8.30am / 9am / 9.30am / 10am / 10.30am

Check in 30 minutes before departure at Singapore Flyer #01-06D WTS counter.
Johor to Singapore
Departure time: 

Weekdays: 5.15pm / 5.45pm / 6.15pm / 6.45pm
Weekends: 5.15pm / 6.15pm / 6.45pm / 7.15pm

Departure location: LEGOLAND® Malaysia, 79250 Nusajaya, Johor Bahru, Malaysia.
Check in 30 minutes before departure at Legoland coach bay.
Add-Ons
Admission with return coach transfer (without coach seat) for child aged 2 and below: Free
Facebook: LEGOLAND Malaysia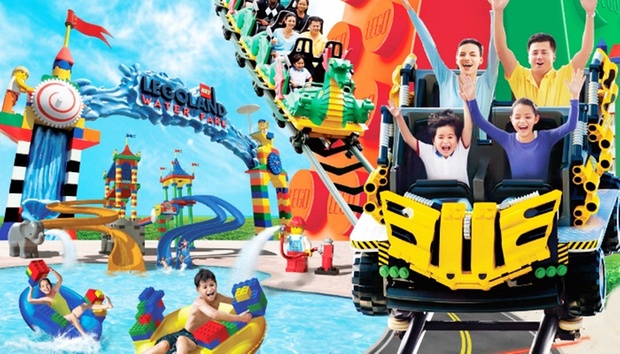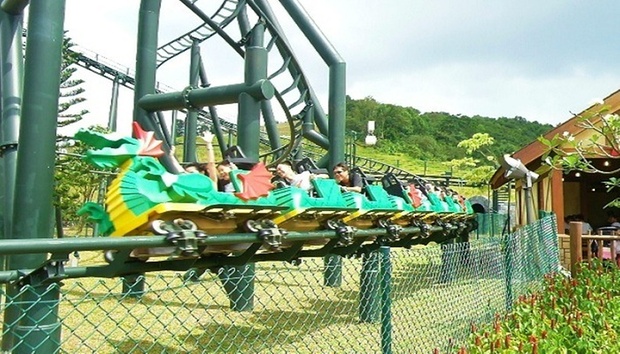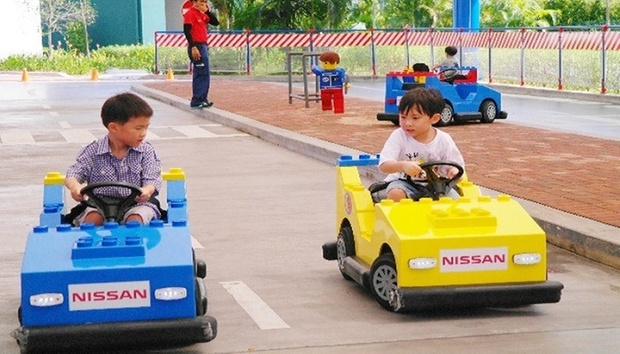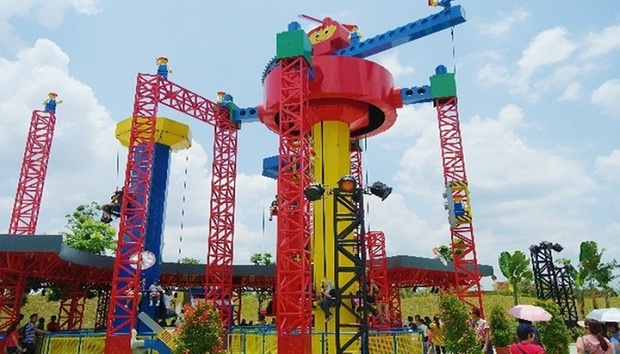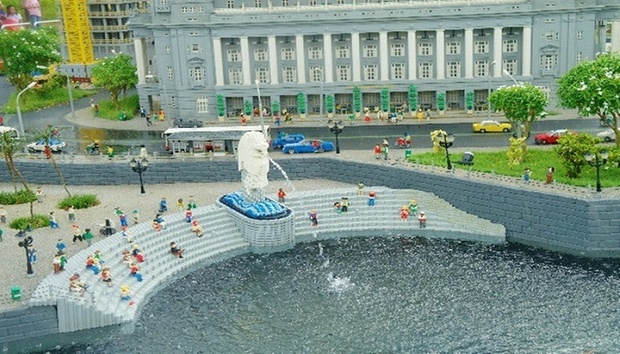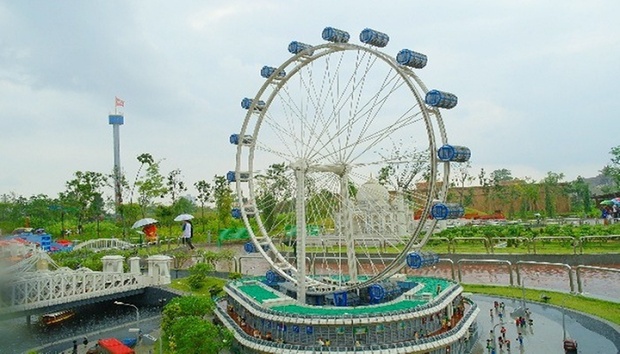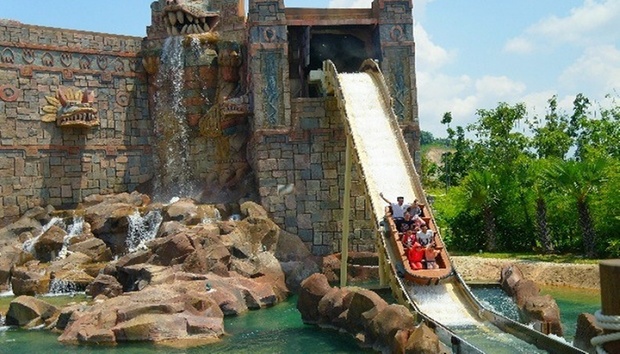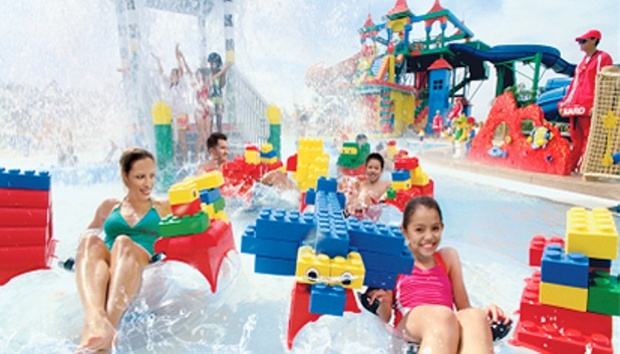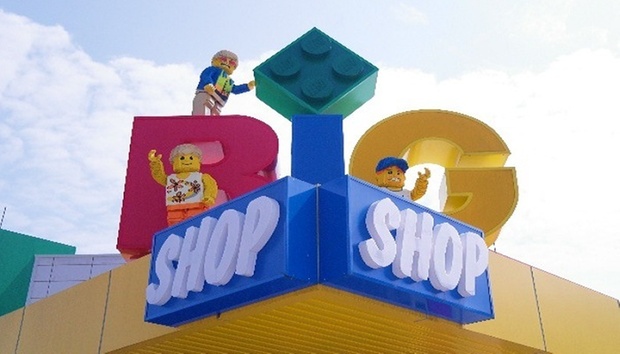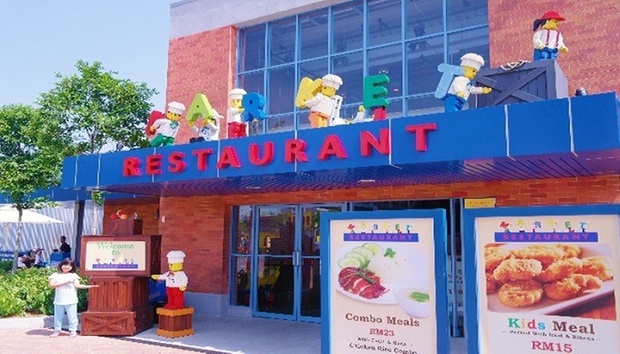 Unfortunately the following deal is no longer available
but do not worry, there are more discounts for you
---