The deal
Tour of Shanghai and Jiangnan + return flights
5D4N vacation with shopping stops for 1 for $598 (up to $988 value)
5D4N vacation without shopping stops for 1 for $798 (up to $1,388 value)
The experience
Jaunt into the threshold of far-flung locales representing a varied sampling of China's exotic charm, ensconced in visits to idle water towns and dynastic heritage sites, while bustling spots of commerce and retail abundance complement the tour as piloted by your Mandarin-speaking tour guide - with the inclusion of daily breakfast, meals, and accommodation as per the itinerary.
Begin your Oriental crossing with an outing to Canglang Pavilion - a constituent of the four Classical Gardens of Suzhou jointly accorded recognition as UNESCO World Heritage Sites since 1997. Built in the 11th century upon the demolished remains of a previous imperial flower garden, the site - also known as the Blue Wave Pavilion, tides over traversing eyes with a harmonious blend of Qing Dynasty architecture and a forested ambience afforded through a thicket of bamboo groves and lush greens.
Make a stop at Pingjiang Road, where flanking centennial roads run their course along the Pingjiang River - the waters of which sustain the vibrant old-town charm with the traversing of punt boats trailed by the chants of singing boaters. Time has done little to skew the ways of the locals here as a relaxed environment abounds through sights of traditional opera theatres and numerous teahouses, while humble bookstores tucked away in quiet niches of the town proffer archival insights into the days of yore.
A next-day journey into Hangzhou brings you into the flourishing garden trails of West Lake, held with high regards among locals as an emblematic landmark of the city. Established since the 18th century, these lake gardens constitute a famed stomping ground shared among imperial figures, cultural elites, and commoners alike; all affectionately bound to returning sojourns and retreats among expansive lakefront views encompassed by hilly peaks and springtime blossoms.
Subsequently, march into the bending waterfront gallerias of the Bund - nominated by TripAdvisor as one of Shanghai's must-see locales with its arrayed proffering of sights accessible by both water and land. Saunter through burgeoning floral brocaded walkways or defy the waters of Huangpu River with a passage within an underwater Sightseeing Tunnel.
Prior to concluding guided excursions within the city, visit the grand square of the Chenghuang Temple where gardened squares and antique temple halls come fully accessible on foot through pedestrian-reserved passages, garlanded by a thriving array of culinary fare on offer within the surrounding markets. Sample Shanghainese fare like dim sum as well as an abundant collection of rice banquets, to the modest street snack, making for a nourishing glimpse inside the local flavour and temperament.
Click here for full itinerary for tour with shopping stops.
Click here for full itinerary for tour without shopping stops.
Standard Room stay at a local Hotel
Max. occupancy: 3 guests per room. Third guest subject to additional charges.
Rooms are on twin-sharing basis
Add-ons (payable to Travel Star)
Tour with shopping stops
Stay with extra bed with breakfast for child aged 9 – 11: $588 per person
Stay with existing bed with breakfast for child aged 2 – 8: $568 per person
Tour without shopping stops
Stay with extra bed with breakfast for child aged 12 – 18: $748 per person
Stay with existing bed with breakfast for child aged 3 – 11: $698 per person
Stay extension with transfer: $75 per person per night.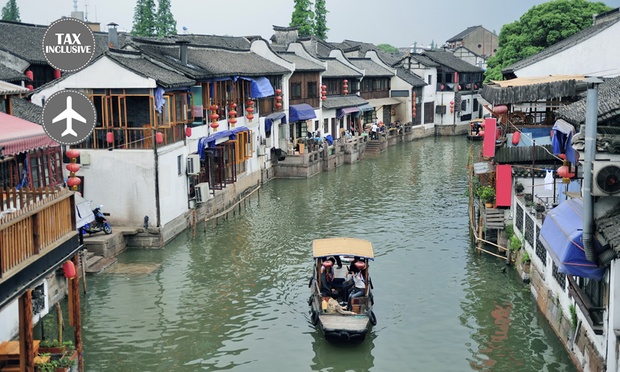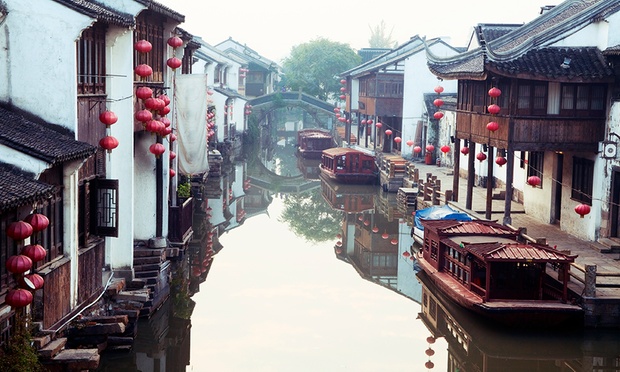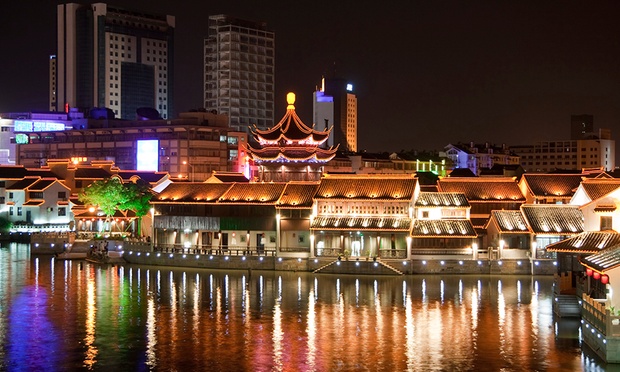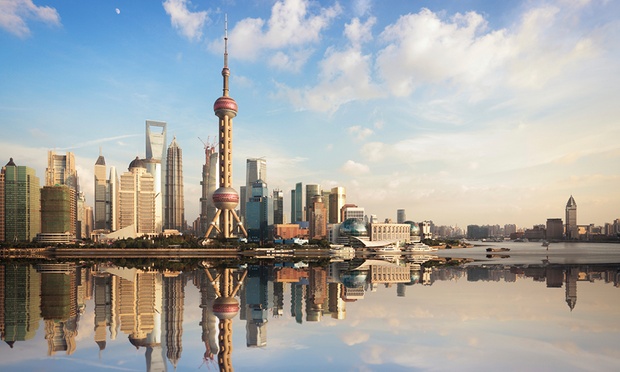 Unfortunately the following deal is no longer available
but do not worry, there are more discounts for you
---