The deal
3D2N vacation for 2 for $195 (worth $288)
Hotel at a Glance
Teetering close to the fine peppered sands of Boracay Beach, your host casts sights seaward from its ensconcing amid the island's pedestrian tread, affording with it a convenient location linked by viable treks on foot to neighbouring attractions, like the galleria of island shopping outlets of D'Mall Boracay. Formerly an exclusive colony of a handful of units, the Hotel is now an expansive array of sixty-five rooms, fitted within modestly adorned wings reaching a mere three stories high, forgoing extensive frills and instead allowing for picturesque spaces to mingle with the island's tropical temperaments. Uniform Caucasian-hued tones extend from the Hotel's frontal facade through to the lodging block rimmed with white hatched rails; while a garden of potted spruces reaches upwards from the grassy spread below as a variety of palm fronds brocade the adjacent pool square. The outer hues seep in through to your host's welcoming premises, with the reception counter matching its surrounding peach aura, while quirky typeface of contorted cartoon sunbathers memorably embellishes the backdrop. Arrayed in a similarly neat fashion is the abode awaiting within the Hotel's wing of accommodation, devoid of clutter with its maximised use of space restrained to a designated corner where the wall-mounted table and vanity mirror fit snugly; while the cameo of artful paintings adds a touch of character to the room.
Chase away traces of daily lulls at the Hotel's gym and fitness centre, where treadmills, stationary cycling machines, and the like lay prepped along the glass panelled wall, affording views of the swimming pool right ahead; or opt for a high-powered charge up the Hotel's rock climbing wall.
Mute longing appetites at the Hotel's Garden Cafe, or stroll down to its Jack Daniel's Bar where one can get their fill of the namesake beverage along with their choice of nightcap.
Boracay, Philippines: What to see and do
Widely touted as having one of the best beaches in the world, garnering accolades including an induction into TripAdvisor's top echelon of Asian beaches as of 2014, the Boracay vista is comprised of sparkling cobalt waters that undulate from shimmery ensembles of the emerald-colored sea, as well as powdery white sand and purist beaches with natural corals rushing up its shores.
Suited to the ever-present beach panorama afforded through the island's resort-inclined tract, escapes within the coastal haven come sufficiently occupied with the necessities of littoral leisure. For travellers looking to have thirsts quenched and stays enlivened with new acquaintances, a scattering of bars and pubs occupy the island's trifecta of Stations. With ambiances ranging from classy lounge vibes to more raucous revelries, nights here abound with cocktails of both music and drinks making for an inexhaustible nightlife hub.
Apart from dancing to the beat of DJs spinning their hits, vacationers can lounge on the white sandy shores of Boracay while sampling local flavours on offer through a range of eateries and haunts. Hot off-the-grill barbecued treats and the native chori burger make up the bulk of beach side cuisine highlights, while local Talipapa markets make for impromptu grocerants where fresh catches can be bought and subsequently brought to neighbouring restaurants for prompt cooking and serving. When not tided over by cooling smoothies and the endearing tropical clime, adventure seekers can find pleasure in more thrilling bouts of water sports from parasailing sessions, sea-walking dives and snorkeling trips as well as zippy boat rides to Ariel's Point where one can face their fears and dive off of cliffs reaching a range of five, eight, and fifteen meters high.
Deluxe Room
16 sqm room
1 double bed OR 1 double bed with 1 single bed (convertible sofa bed)
Max. occupancy: 3 adults or 2 adults with 2 children aged 8 and below. 3rd and 4th guest subject to additional charges
Facilities
Swimming pool
Restaurant and poolside bar
Gym
Rock climbing wall
Children's recreational activities
Laundry services
Airport transfer
Island-hopping tours
Safety deposit box
Complimentary Wi-Fi access
Add-Ons (payable to Cebu Travel)
Stay with extra bed with breakfast for adult aged 9 and above: $150 per person
Stay with extra bed with breakfast for child aged 5 – 8: $127 per person
Stay without extra bed with breakfast for child aged 5 – 8: $64 per person
Stay extension inclusive of breakfast: $78 per person per night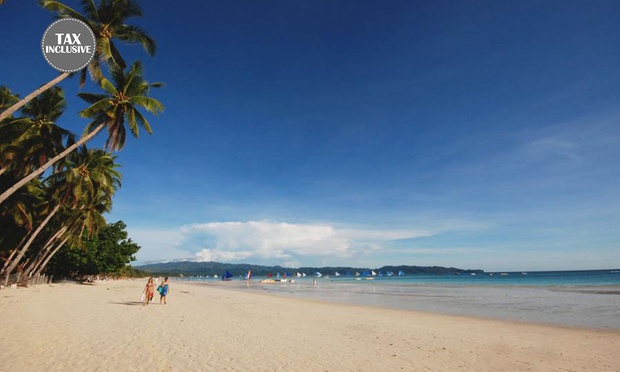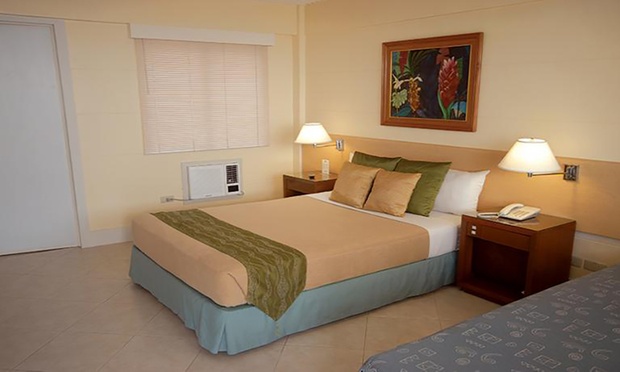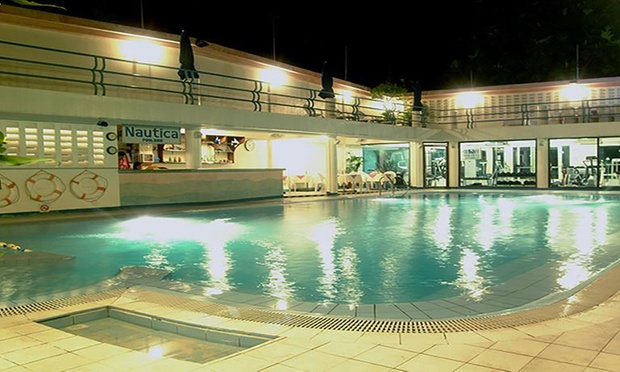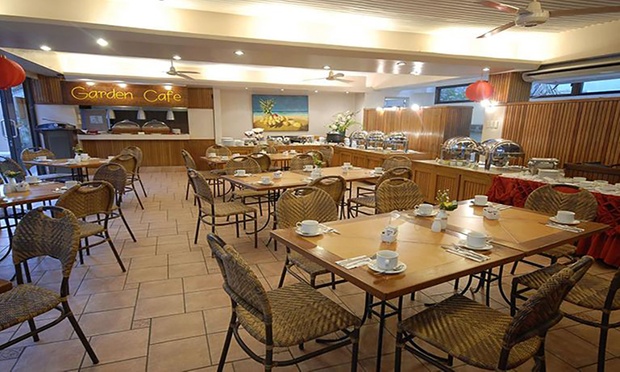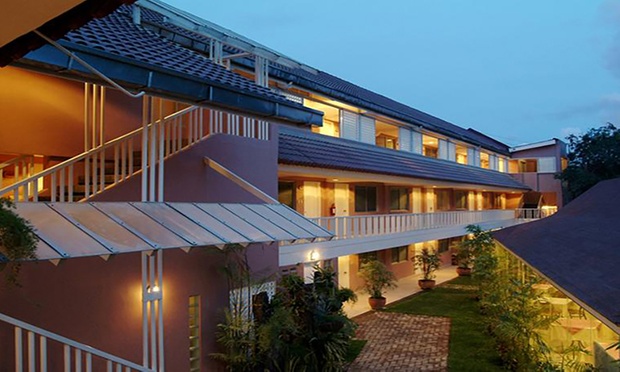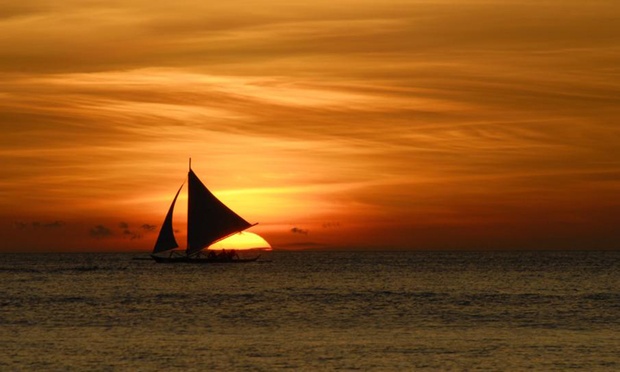 Unfortunately the following deal is no longer available
but do not worry, there are more discounts for you
---