Choose from
Double Room
Low Season (Mar 1, 2015 – May 10, 2015 / Sep 19, 2015 – Nov 30, 2015)
4D3N stay for 2 for $135 (up to $432 value)
5D4N stay for 2 for $181 (up to $554 value)
6D5N stay for 2 for $227 (up to $675 value)
8D7N stay for 2 for $318 (up to $919 value)
Mid Season (Jul 16, 2015 – Jul 31, 2015)
4D3N stay for 2 for $530 (up to $1,221 value)
5D4N stay for 2 for $698 (up to $1,606 value)
6D5N stay for 2 for $880 (up to $1,990 value)
8D7N stay for 2 for $1,230 (up to $2,759 value)
High Season (Aug 1, 2015 – Aug 31, 2015)
4D3N stay for 2 for $789 (up to $1,435 value)
5D4N stay for 2 for $1,048 (up to $1,891 value)
6D5N stay for 2 for $1,306 (up to $2,347 value)
8D7N stay for 2 for $1,823 (up to $3,259 value)
Traditional Hotel near Beach in Santorini, Greece
Perched upon sunbeds by pool sides, day worshippers ease stress and emotions in the family-run Hotel built with traditional elements of the Cyclades islands in mind. Retreat to rustic-themed enclaves for rest, though similar respite may be found within Jacuzzis or the silken sands of Perissa and Perivolos beaches a stone's throw away. More reclusive tourists may head to the Hotel's private beach coated with black sand, only a short walk away from the Perissa and Perivolos beaches, and nearby the Museum of Minerals and Fossils. Grecian guests keen on observing local culture may head out to Fira town, the Ancient Thira, or the dairy aisle.
Santorini, Greece: An Islander's Oasis
The idyllic charm of Santorini is best taken in on foot, where cobbled roads run parallel to traditional white-washed terraced houses fronting the baby blues of the Mediterranean Sea. Panoramic views from the island can be found upon scaling Mount Profitis Ilias, two miles off Pyrgos, where Monastery of Profitis Iliasm holds the highest point of the island. Take a break on the shores of Perissa beach, with evenings set aside to witness the sun setting into the ocean's embrace amidst a glorious explosion of reds, oranges, and shutter lenses.
Double Room
30 sqm room
Double or twin bedding
Max. occupancy: 2 adults and 2 children aged 12 and below per room. Children subject to additional charges.
Hotel facilities
Jacuzzi
Children's pool
Umbrella and sun beds around pool
The Blue Palace Bay (café)
Poolside bar
Laundry or dry cleaning service
Bicycle rental
Wi-Fi in public areas
Add-Ons (payable to Hotel)
Extra bed without breakfast for child aged 12 and below: EUR15 per person per night (max. 2 children).
Breakfast for child aged 12 and below: EUR8 per child.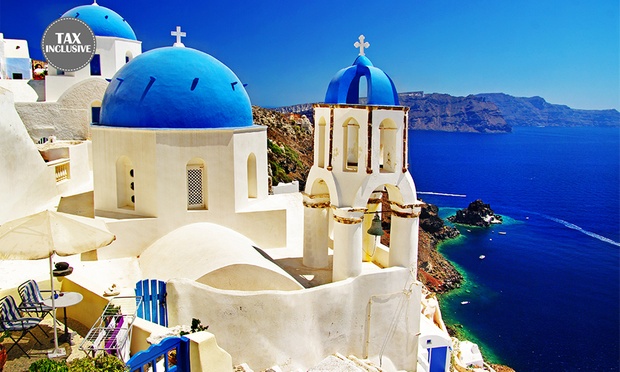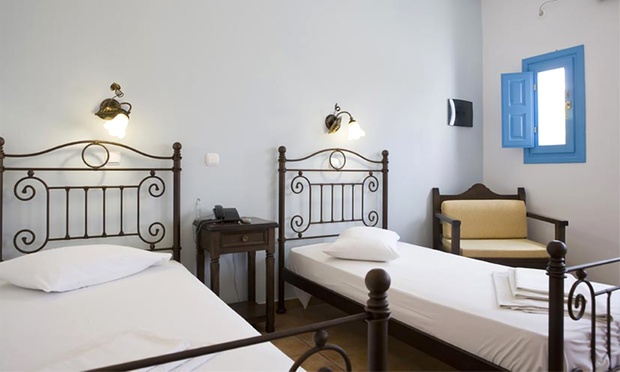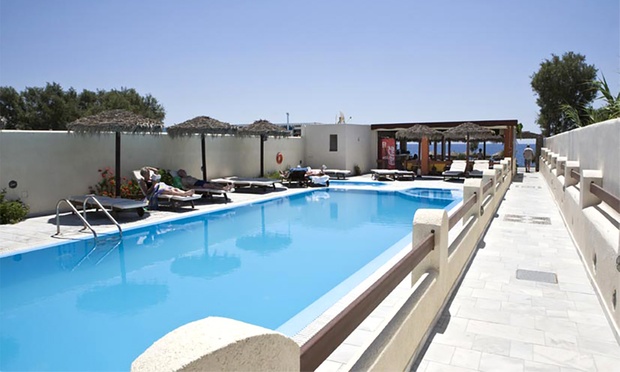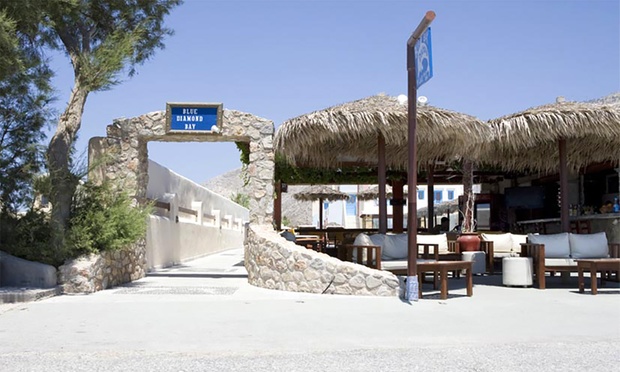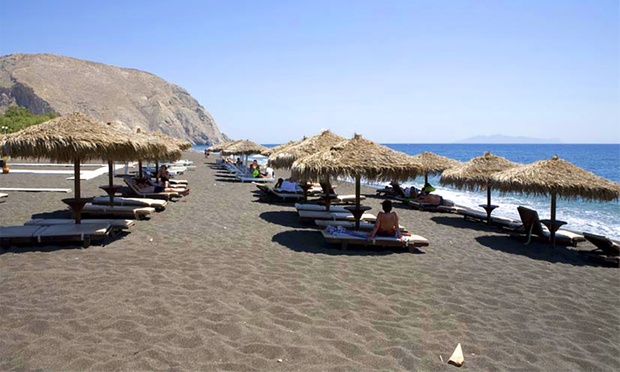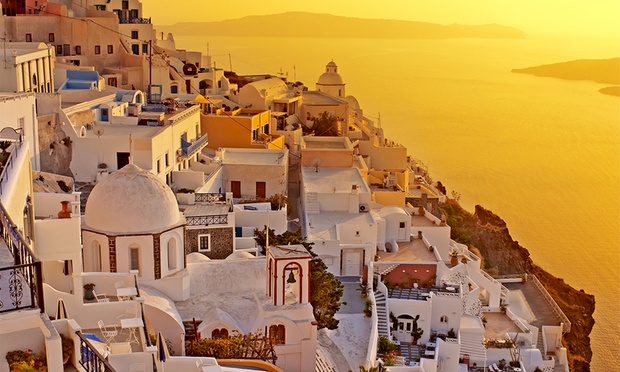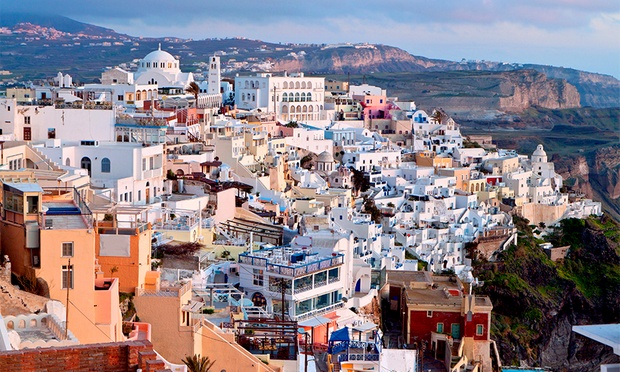 Unfortunately the following deal is no longer available
but do not worry, there are more discounts for you
---