The deal
Premier Room + return ferry transfer
2D1N vacation for 1 for $99 (up to $290 value)
3D2N vacation for 1 for $198 (up to $580 value)
4D3N vacation for 1 for $297 (up to $870 value)
Hotel at a glance
Turi Beach Resort combines chic contemporary decor with traditional Balinese charm amidst a tropical village landscape. Start your morning with the view of the glittering sea from your room's balcony or swim in the outdoor pool and dry off on the sun deck thereafter. Choose from a variety of dining options like Taming Sari Café, which serves international fare; Nogusaya Teppanyaki, a Japanese restaurant that offers a visual and gastronomic treat; and Emerald Bar by the pool. Relax within a pavilion by the beach as therapists massage perfumed oil into your skin or take part in water sports like wakeboarding, windsurfing, and jet-skiing.
Batam, Indonesia: What to see and do
Located approximately 20 kilometres away from Singapore, Batam is part of the Riau Archipelago that stretches from the east of Sumatra to the south of Singapore, providing travellers with a quick weekend getaway within the convenience of the city. The island is a free trade zone teeming with duty-free shopping opportunities, and many of its malls are located in Nagoya, the main commercial district in Batam. Nagoya Hill is the crowning glory of the town, a three-storey development that has a mix of retail shopping, dining outlets, and a cinema on the top floor. Look out for international brands like Ralph Lauren, Ann Klein, and Tommy Hilfiger, as well as a number of shops selling local goods such as batik fabric, handicrafts, and kueh lapis. 
You can hire a taxi to drive you around the island, which also boasts six golf courses, tropical beaches with watersports, and the Batam Miniature Park that features replicas of traditional houses unique to different provinces within Indonesia. Keep an eye out for the iconic structure of the Barelang Bridges that connect Batam to its neighbouring islands, a popular place for sightseeing and photography. After a day of exploration, refuel at one of the waterfront restaurants perched on stilts – also known as kelong – that serve fresh seafood like chilli crabs, sweet and sour king prawns, and gong gong, a type of sea snail typically found around the waters of the Riau Archipelago, accompanied by sips of refreshing coconut water straight from the fruit.
Ferry schedule
Singapore – Batam
8am (GMT +8)
8.55am (GMT +8) (Sat, Sun, & public holidays only)
9.15am (GMT +8)
10am (GMT +8) (every day except Wed)
11am (GMT +8) (every day except Wed)
12pm (GMT +8)
12.40pm (GMT +8) (Sat, Sun, & public holidays only)
2.20pm (GMT +8)
3.10pm (GMT +8)
4.20pm (GMT +8)
5.10pm (GMT +8)
6.30pm (GMT +8)
8.30pm (GMT +8)
Batam – Singapore
6am (GMT +7)
7.40am (GMT +7)
8am (GMT +7) (every day except Wed)
9am (GMT +7)
10am (GMT +7) (every day except Wed)
11.20am (GMT +7)
12pm (GMT +7)
2.20pm (GMT +7)
3.10pm (GMT +7) (Sat, Sun, & public holidays only)
4.30pm (GMT +7)
5.10pm (GMT +7)
6.10pm (GMT +7)
Schedule may be subject to change and availability.
Premier Room
40 sqm room
King-size or twin bedding
Max. occupancy: 3 adults or 2 adults and 1 child aged 12 and below per room. Third guest subject to additional charges.
Hotel facilities
Water sports
Restaurants
Bars
Swimming pool
Tennis court
Climbing wall
Add-ons (payable to Hotel)
Extra bed with breakfast and return transfer for guests of all ages: 1 Groupon per person
Stay without extra bed with breakfast and return transfer for adult aged 13 and above: $91 per person
Stay without extra bed with breakfast and return transfer for child aged 4 – 12 (third child onwards): $49 per person
Stay without extra bed with breakfast for first two children aged 12 and below: free
Upgrade to:

Riani Deluxe Room: $12 per room per night
Tirta Premier Beachfront Room: $60 per room per night
Riani Deluxe Beachfront Room: $73 per room per night
Tirta Junior Suite: $121 per room per night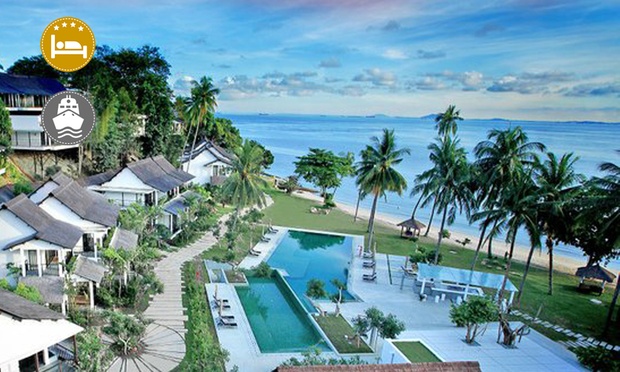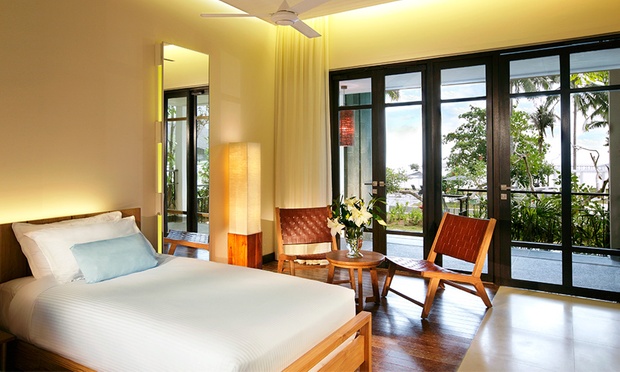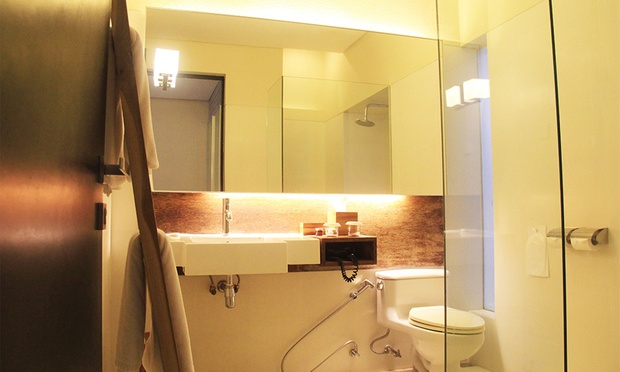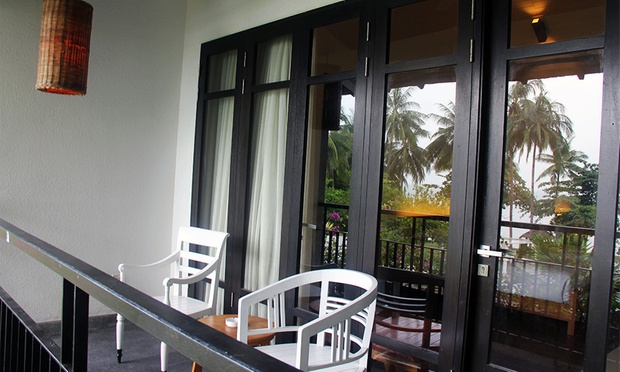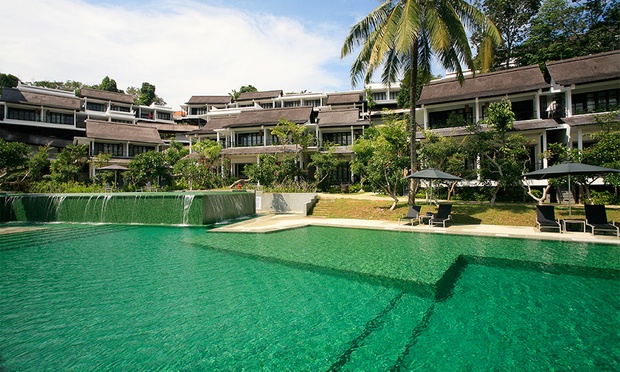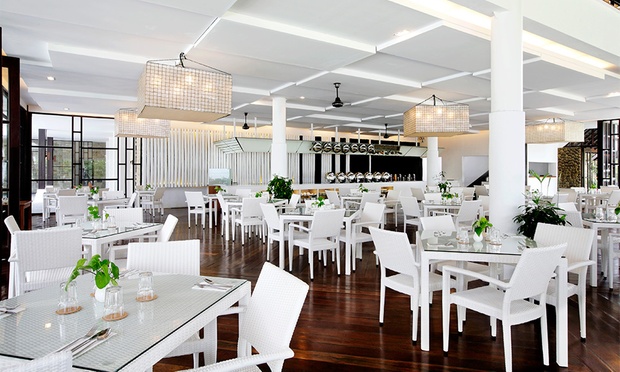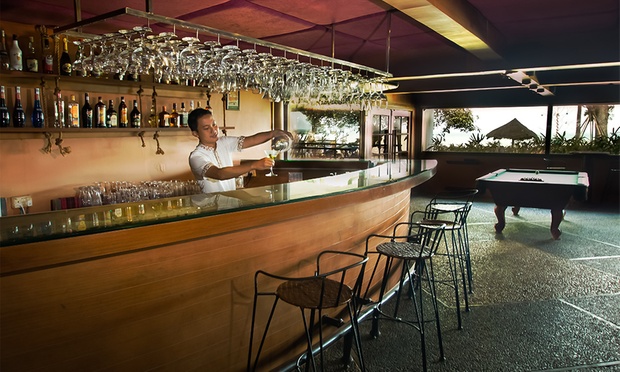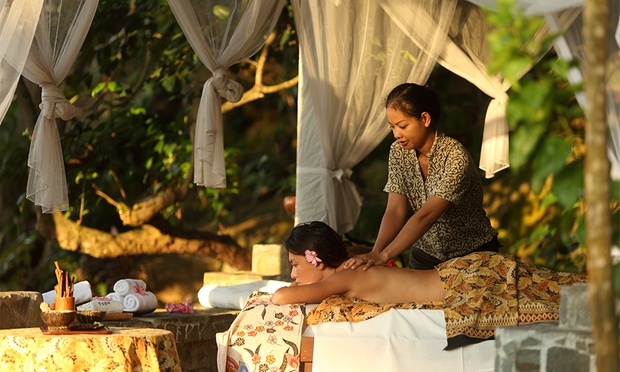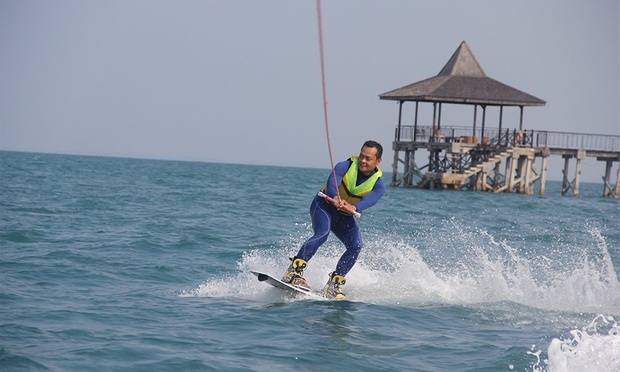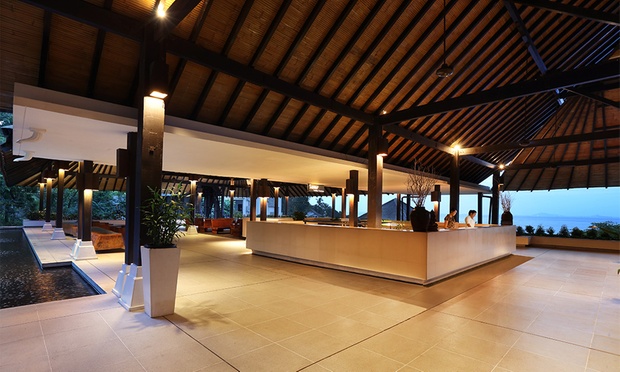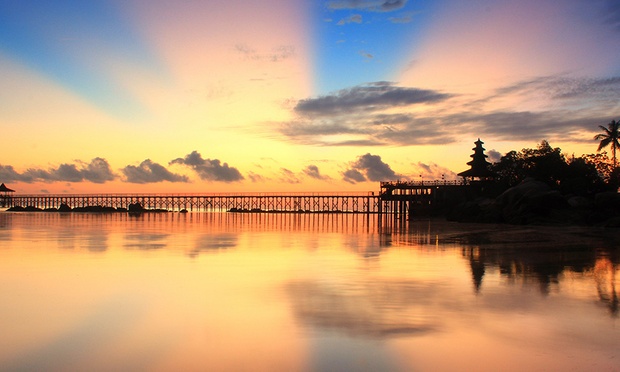 Unfortunately the following deal is no longer available
but do not worry, there are more discounts for you
---