The deal
One-Bedroom Pool Villa
3D2N stay for 2 for $399 (up to $1,150 value)
4D3N stay for 2 for $585 (up to $1,724 value)
5D4N stay for 2 for $755 (up to $2,299 value)
6D5N stay for 2 for $800 (up to $2,873 value)
spana-606-6">Hotel at a Glance
Ensconced in the quilted berth of Seminyak's touristic township, along its western shoreline is the spana-606-6">Hotel's collection of villas offering abodes away from home and sheltered within its own tranquil territory despite the buzzing of nearby hangouts and the beachfront nightlife. A restful self-contained domain awaits in the spana-606-6">Hotel's selection of pads, where guests are treated to a wholesome space sectioned into designated areas comprising the kitchen and living room, while a separate spread upon which the bedroom lays. The chamber holds sway over fatigue through serene views of the private swimming pool accompanied by the lapping of the entryway pond's waters, as a mosquito netted four-poster bed catches heads falling into slumber. Right outside the room lies the aforementioned pool space, encompassed by its very own deck equipped with recumbent chairs at the ready for sessions of lounging in the sun or therapeutic spa treatments proffered within the comfort of the villa.
Explore the surrounding beach town with ease with the spana-606-6">Hotel's array of bicycles available for rent.
Pump away humdrum evenings at the spana-606-6">Hotel's neighbouring fitness centre. A full fledged gym fitted with an assortment of equipment and a range of classes, Bali Fitness Seminyak comes available to guests with specialised fees and package options for the fitness buff.
Bali: What to see and do
Go through your bucket list of Bali's mainstay beaches of Kuta, Legian, and Seminyak as you suss out your favourite surfing and tanning spots in Indonesia before continuing on with CNN Travel's list of the best 5 hidden beaches nearby. Fascinating swimmers and sand-strollers alike with their green-blue waters, black volcanic sands, and inclinator-equipped cliffs, TripAdvisor's favourite island destination in Asia, which is second only to Thailand's Ko Tao is your destination for adventure as well as relaxation. Consider an exhilarating ride around the grounds of the multi-award winning Kuta waterpark of Waterbom, where up to 12 rides carrying their apt mospana-1613-6">Nikers like the Smash Down, Climax, and Race Track, come complemented with the Euro Bungy ride, which catapults brave souls up in a graceful and stomach-curdling arc. Then, re-enact a scene from the best-selling paperback by Elizabeth Gilbert as you experience an authentic treatment at the spas.In.Bali.html">many luxury spas which pepper the in-lands and coasts.
One-Bedroom Pool Villa
Max. occupancy: 3 adults or 2 adults with 1 child aged 3 – 11. Third guest subject to additional charges
Private pool and deck
Living room, kitchen, and dining area
Facilities
Swimming pool
In-villa spa services
Partnering gym and fitness centre
Bicycle rental
Currency exchange
Airport transfer
Shuttle services
Laundry services
Childcare services
Safety deposit box
Complimentary Wi-Fi access
Add-Ons (payable to spana-606-6">Hotel)
Triple-sharing room: US$50 per person per night
Stay with extra bed with breakfast for child aged 3 – 11: US$30 per person per night
Stay with existing bed with breakfast for child aged 2 and below: Free of charge
Upgrade to two-bedroom villa: US$100 per villa per night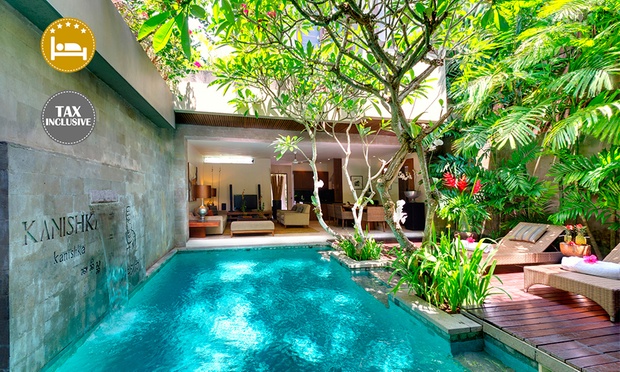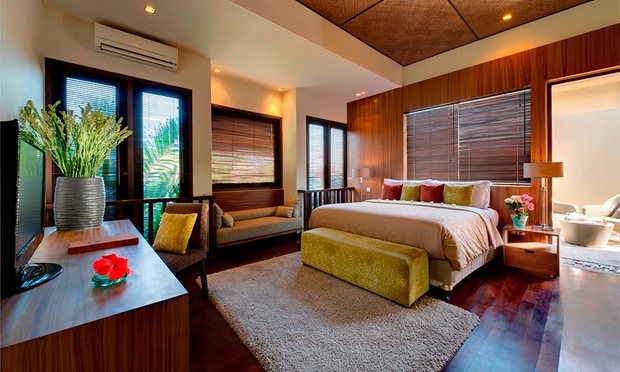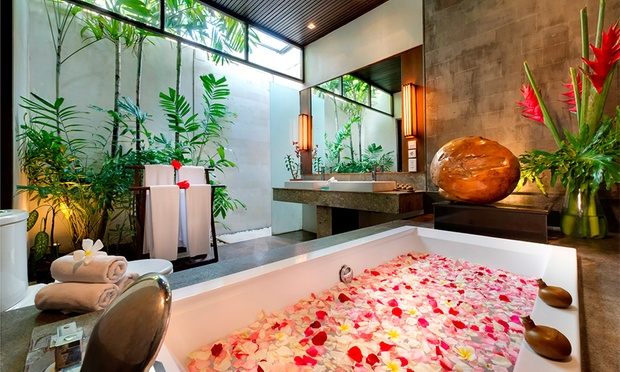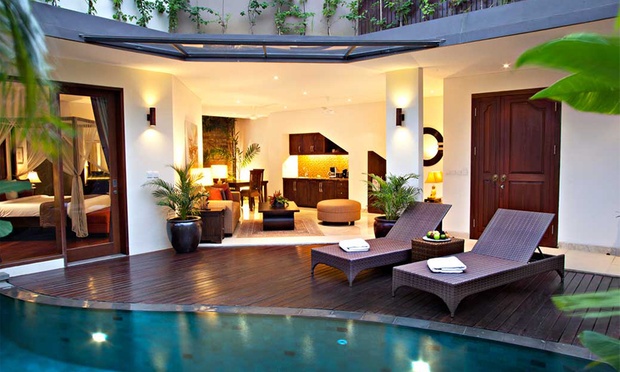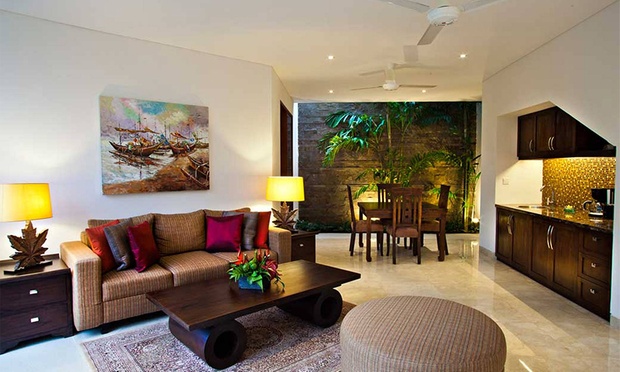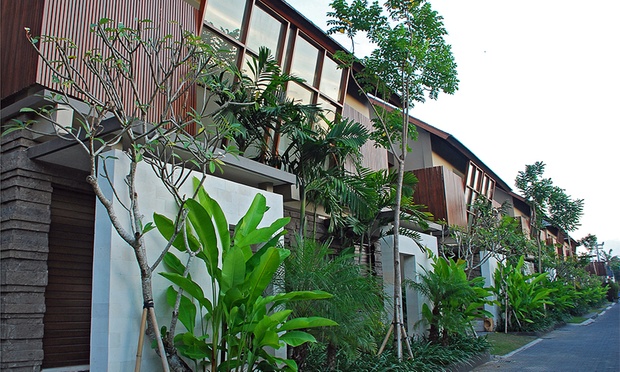 Unfortunately the following deal is no longer available
but do not worry, there are more discounts for you
---