The deal
Alocasia Bungalow
3D2N stay for 2 for $178 (up to $600 value)
4D3N stay for 2 for $249 (up to $861 value)
5D4N stay for 2 for $315 (up to $1,123 value)
6D5N stay for 2 for $375 (up to $1,385 value)
8D7N stay for 2 for $488 (up to $1,908 value)
Hotel at a glance
Gentle sprays from a poolside fountain complement the sound of rustling trees that surround the resort's thatched-roofed bungalows complete with cabanas for two. Steal a moment from a day of lazing about to gaze out to the blue horizon that is the Andaman Sea while perched on earthen decor with wooden ceilings, stone-and-nature details, and a deep-set bathtub island that reflect an indulgent beachfront lifestyle. Plunge into equally blue waters of the resort's outdoor swimming pool followed by a Southern Thai meal on the wooden terrace of Rim Lae Bangsak Restaurant.
Phang Nga, Thailand: What to see and do
An idyllic escape into a province brimming with natural attractions, Phang Nga has become a popular destination for travellers seeking a scenic retreat with quiet beaches and clear waters. At Phang Nga Bay National Park, you can visit a host of interesting locations starting with Koh Panyee, a fishing village built entirely on stilts where you can observe the local lifestyle and savour a fresh seafood meal. Afterwards, tour the emerald waters by boat, canoe, or kayak to get a closer look at its soaring limestone cliffs – a geological product of nature's architects – and maze of "hongs", a network of collapsed cave systems concealing within its enclaves a unique ecosystem of birds, fishes, and monkeys. Snorkel through the multi-faceted reefs that the calm of the Andaman sea is famed for, teeming with colourful fishes that live between the craters and crevices of an array of corals. Alternatively, walk through 18,000 acres of Khao Lampi–Hat Thai Mueang National Park in search of its six-tiered Lampi Waterfall that cascades down layers upon layers of rocks, smoothed by centuries of water weathering.
Add a twist of culture to your coastal vacation with a visit to the Suwan Kuha temple, a Buddhist temple located at the base of a mountain within which reclines a 15-metre long golden Buddha along with earthenware relics and hanging stalactites. Another sight unique to Phang Nga is The Heaven and Hell Cave which exemplifies the marriage of nature with local traditions. A Thai Hindu-Buddhist temple, its slightly decrepit state adds to the eerie atmosphere as it takes you through statues of monks, deities, and mythical creatures before arriving at the darkened tunnel of the caves with tiny windows that afford a glimpse to the outside 'Hell'. The depths of the cave is where 'Heaven' resides, represented by two statues of Buddha that offer a familiar respite from the grotesque representation of 'Hell' on the outside.
Alocasia 2-Storey Bungalow
44.5sqm room
Double bedding
Max. occupancy: 2 guests aged 12 and above per room
Hotel facilities
Rim Lae Bangsak Village restaurant
Outdoor swimming pool with Jacuzzi
Kala spa
Tour services
Mountain biking
Shuttle services
Free Wi-Fi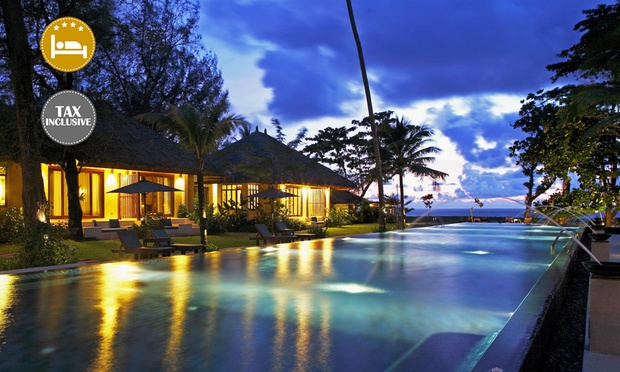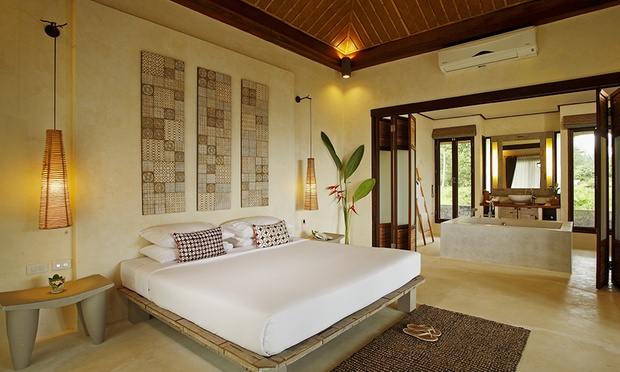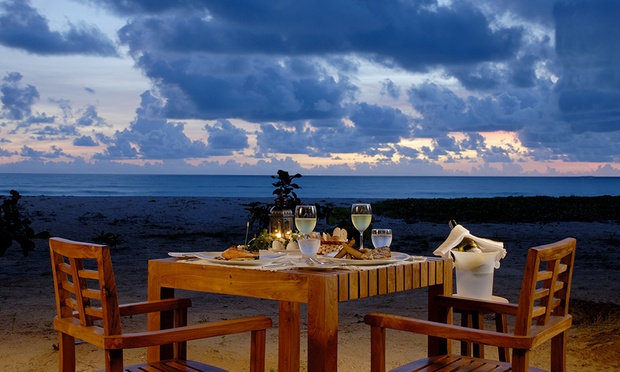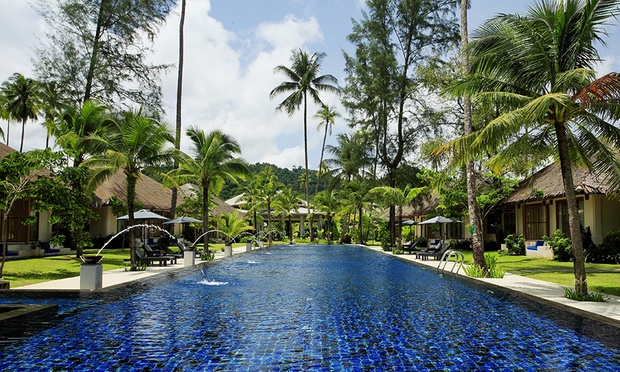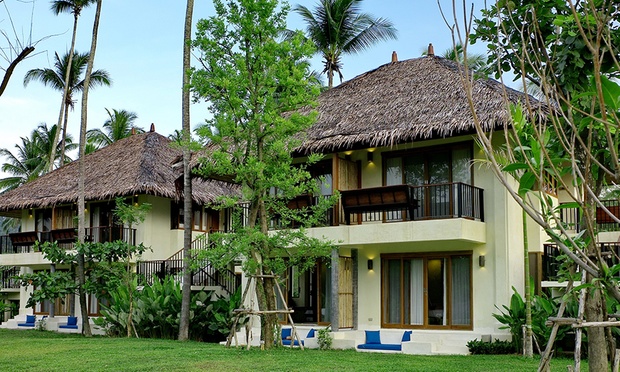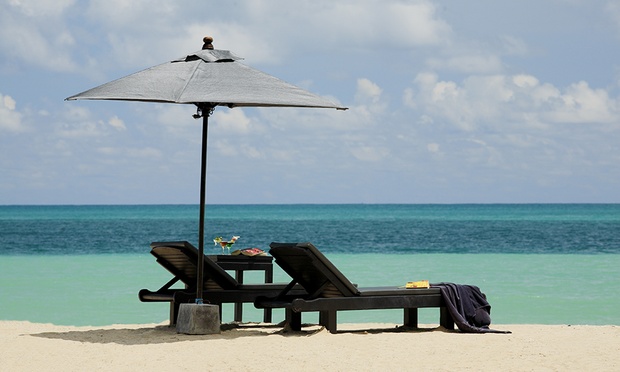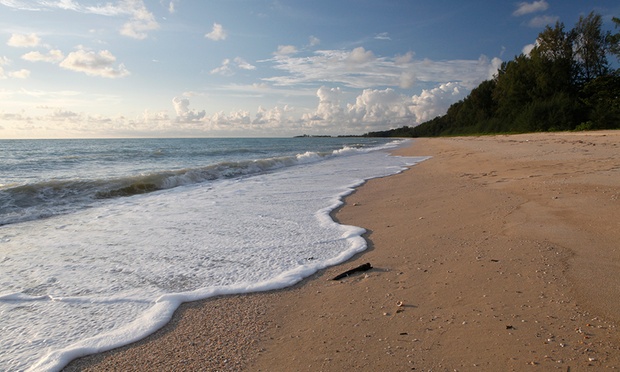 Unfortunately the following deal is no longer available
but do not worry, there are more discounts for you
---