The deal
Classic Room
3D2N stay for 2 people for $429 (up to $1,074 value)
4D3N stay for 2 people for $609 (up to $1,610 value)
5D4N stay for 2 people for $779 (up to $2,147 value)
6D5N stay for 2 people for $939 (up to $2,683 value)
Classic Room with Half-Board
3D2N stay for 2 people for $529 (up to $1,291 value)
4D3N stay for 2 people for $759 (up to $1,937 value)
5D4N stay for 2 people for $985 (up to $2,582 value)
6D5N stay for 2 people for $1,189 (up to $3,228 value)
Hotel at a glance
Casting towering shadows over Jumeirah Beach, cosmopolitan sandcastles burst forth from the shoreline into 'The Walk', extending their concrete embrace to freshly minted urbanites and dazed shoppers returning from a whirlwind affair with New Dubai. The creamy marbled floors of the five-star abode's lobby bear the footfalls of guests en-route to chambers where sepia hues hold sovereignty; tan embroidered linens mingle with hazel walls and watercolour pastiches under the soft golden glow of gracefully bowing paper lanterns. Shuttle services and trams propel newcomers towards the city's menagerie of awe-inspiring spectacles, but equally breathtaking (and less strenuous) vistas entice from the rows of balconies stitched to room exteriors, each bearing witness to many a reverential silence evoked by the unveiling of the Persian Gulf in all its azure glory.
Collect holiday exploits for bragging rights at home with sightseeing trips that snake through Dubai, fishing trips, rounds of golf, and even voyages to the desert under the supervision of Rotana Escapes. Agoraphobic individuals get their adrenaline pumping at the fully-equipped gymnasium with cardiovascular and weight training equipment, followed by a relaxing winding down in saunas, steam rooms, or a Jacuzzi.
Water babies practice holding their breath at the outdoor pool, enjoying a sense of invulnerability to frosty winters and feverish summers in temperature regulated waters. Aquatic efforts are rewarded with light aperitifs, smoothies, and icy shakes at the pool bar, as one exerts further dominance over H2O with sips of bottled drinks and superior glances at the surrounding ocean.
Relish the taste of luxury at award-winning restaurants; wood-fired pizzas, fresh homemade pasta, risotto, and fine wines vie for attention at Rosso, while the teppanyaki chefs at Benihana tussle with tender cuts of juicy beef and seafood in a dining experience with a theatrical twist. Homesick travellers may adjourn to Horizon where global fare takes centre stage, or have meals in the comfort of their room to avoid tearing up in public.
Dubai: What to see and do
Glittering within the Persian Gulf's south-east reaches, a microcosm of glass and steel announces its presence, enticing waves of the budding proletariat and tourists with a rose-tinted ideal of a Middle-Eastern paradise. Thrust into the global spotlight by its gravity-defying skyscrapers and monuments, the crown jewel of the UAE's seven emirates owes its meteoric rise to an impressive pedigree, germinating from a tiny fishing village famous for its luminous pearl industry before its metamorphosis into a trading nucleus complete with airports and the country's first Hotel. True to its name, the discovery of Dubai's first oil field, Fateh (translated to mean 'good fortune') provided the impetus that would bring international industrial giants flooding into the country, hoping to get their shot at a seemingly infinite supply of the 'black gold'. With this revolution, an influx of immigrants from the East and the West – the country's most populous city swelling to include an Indian predominance – has seen the city's colourful fabric threaded with cultural hubs such as Little Europe, along with tastes of home in the form of Pakistani bakeshops and Filipino supermarkets. Shepherded by a Muslim majority, the state is a strict adherent to its faith, placing great significance in the holy month of Ramadan, and easing the journey of devout public servants by implementing a weekend that begins on Friday to allow for a day of contemplative prayers.
Considered by many to be the nation's most progressive (and liberal) locale, neo-futuristic architectural portrayals see an apropos entwining with traditional Islamic designs in the guise of mountainous edifices that draw yearly crowds of millions; including what might arguably be the megalopolis' current centrepiece – Burj Khalifa. A silver needle crescendoing 828 metres into the clouds, the world's tallest artificial structure's delineation mimics a blossoming dessert flower, inviting the lionhearted to its aptly named 'At the Top' observation deck for a bird's-eye view of the skyline from the 148th floor, 512 metres above the ground. At the tower's feet, the son-et-lumière marvel that is the Dubai Fountain pairs illuminated jets of water with lively tunes, as geysers reaching up to 150m sway in time to the beat of classical, Arabic, and world music. Reposing on its own island, the Burj Al Arab unfolds graceful lines to intimate the billowing sails of a dhow, beckoning guests into its gilded womb with gold-leafed pillars, opulent repasts, and the promise of an enchanted stay in the world's first (unofficial) '7-star Hotel'. Belying its Arabian Desert existence, Dubai's suspended aquarium and underwater zoo envelops a 10-million litre tank holding a collection of more than 30,00 aquatic fauna, proffering a chance to walk on the wet and wild side with glass-bottomed boat excursions, a dip in a snorkelling cage, and even a quick rendezvous with one of the largest sand tiger shark collections anywhere.
Within this city built for modern convenience, wanderers navigate destinations on the Red Line metro, taxis, and the money-saving buses that criss-cross the districts, as watery stretches are oft negotiated on abras – Dubai's rendition of a ferry – or speedier waterbuses. Befitting the metropolis' repute as a retail darling, individuals more in tune with a materialistic lifestyle might seek solace in the veritable cornucopia of shopping centres and markets that lie on offer. Dubai Mall spans a palatial 1.1 million square metres of more than 1,200 designer and bargain outlets, while Ibn Battuta Mall celebrates the six different regions – Andalusia, Tunisia, Egypt, Persia, India, and China – that the Arabic explorer once traversed with themed shopping courts. Those in the know take their clothing woes to Satwa (Textile Souk), home to a large display of vibrant fabrics; harness one's inner Midas at the Gold Souk where precious metals in the semblance of ornate jewellery and gem-encrusted trinkets lie ready to be haggled over; and engage palates with the scent of hard-to-find herbs, spices, and old-fashioned remedies at the Spice Souk. Fortification for further bartering sessions might come in the form of Arabic food, with the locals being partial to savoury bites of shawarma and falafel, usually accompanied by heady fumes of flavoured shisha.
Staying true to its roots, Dubai juxtaposes the contemporary with hints of the old-world, a philosophy attested to by Al Ahmadiya, the capital's first school where young men once absorbed the teachings of the Holy Quran, mathematics, Arabic calligraphy, literature, and astronomy, whilst seated below hand-carved arches and elaborate gypsum panels. Al Fahidi Fort converts an erstwhile citadel into a pilgrimage to the past, encompassing courtyards replete with bronze cannons, barasti huts, and Dubai Museum's gamut of historical displays depicting important archaeological findings and time-worn tales that propelled the emirate into its current-day incarnate, including a life-sized recreation of a souq from the pearling era. Dubai's spiritual side takes respite in Jumeirah Mosque, an ivory-walled beauty constructed in the medieval Fatimid-style, its central stone dome framed by lofty twin minarets; one of the few places of worship in the city where non-Muslims may seek a deeper understanding of the Abrahamic religion. Moving past the city's concrete labyrinth, Dubai's Western expanses witness the Hajar Mountains weave their shattered precipices along a shared border with Oman, while its Southern tracts lie shrouded by a series of undulating dunes, trailing off into the the foreboding depths of the Empty Quarter, the planet's second largest sand desert.
Classic room
42sqm room
King-sized or twin bedding
Max. occupancy: 3 guests per room. 3rd guest subject to additional charges.
Hotel facilities
Rosso - Bar, Enoteca & Ristorante
Horizon Restaurant
Benihana Restaurant
Lobby lounge and pool bar
Temperature controlled outdoor swimming pool and kids' pool
Fitness centre with full equipped gymnasium, cardiovascular, and weight training
Steam rooms, sauna, and Jacuzzi
Tour activities
Gift shop
Currency exchange
Car & limousine rental service
Hair and beauty salon (male & female)
Complimentary valet parking and dedicated parking area
Complimentary shuttle bus service to major attractions
High speed wireless internet connectivity in public area
Business centre offering internet access and full secretarial services
Add-Ons
Extra bed with breakfast for guest aged 6 and above: AED331 per person per night
Stay without extra bed with breakfast for child aged 5 and below: Free
Extra bed with breakfast for guest aged 2 and above: AED180 per person per night
Cot for child aged 1 and below: Free
Airport transfer:

From Dubai Airport: AED280 per car per way
From Abu Dhabi Airport: AED550 per car per way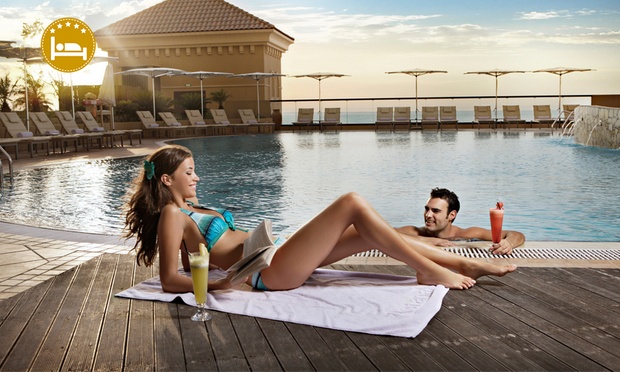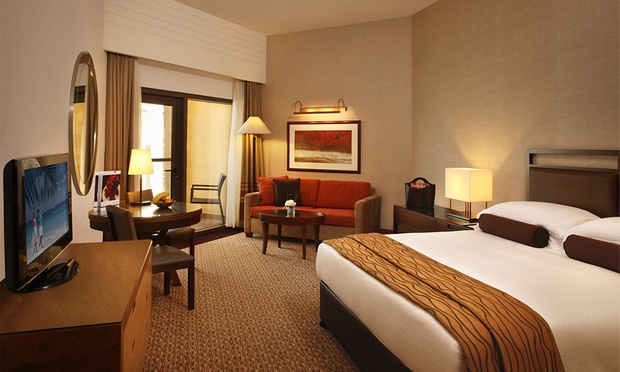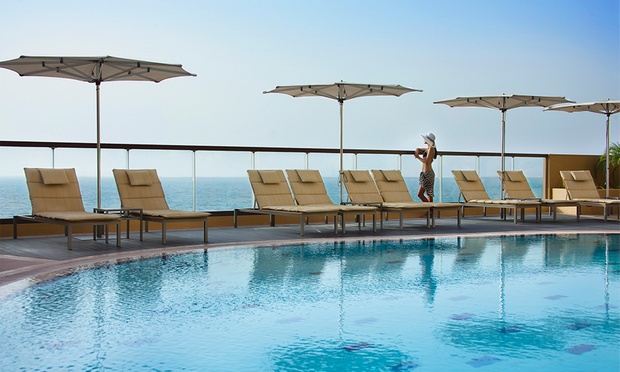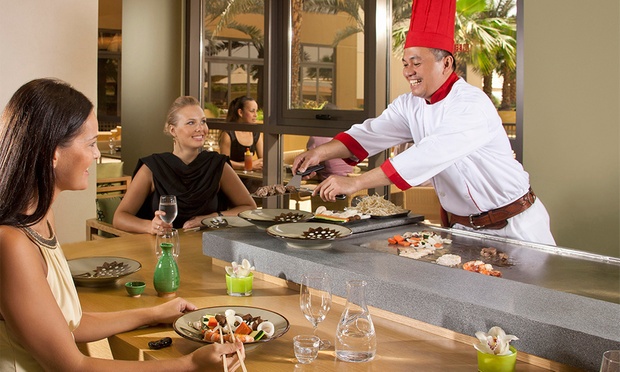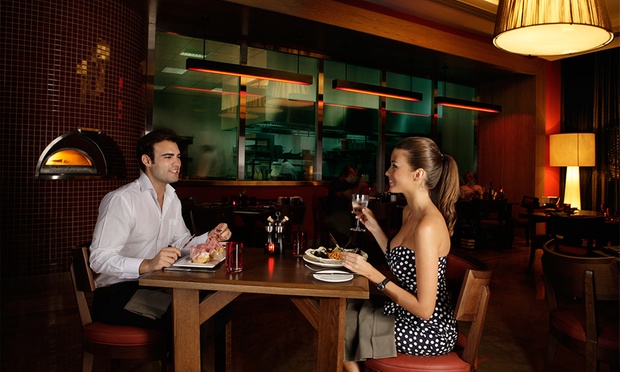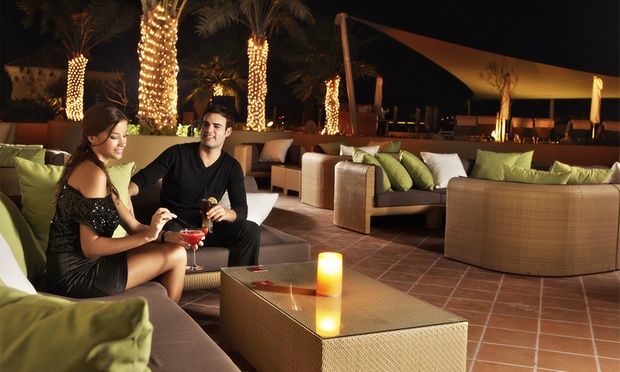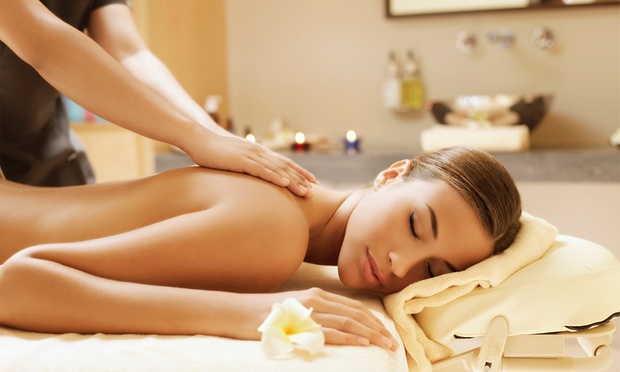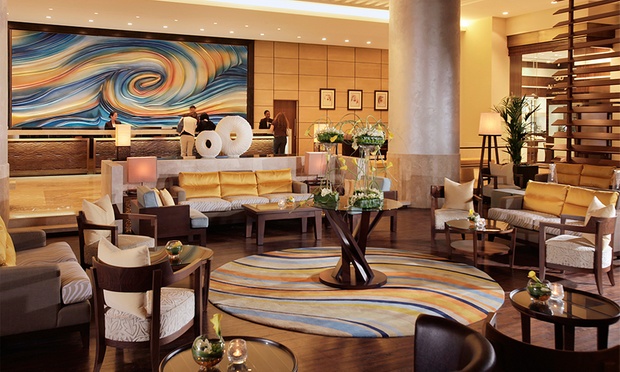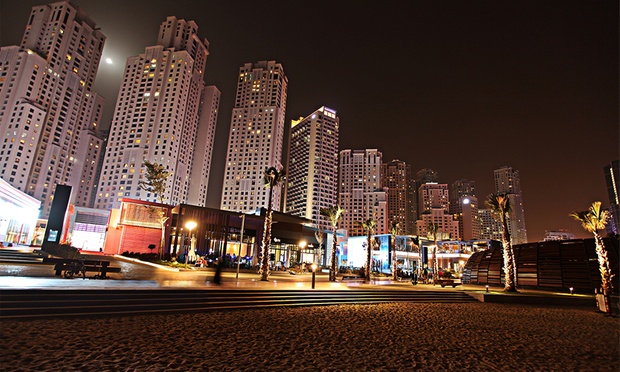 Unfortunately the following deal is no longer available
but do not worry, there are more discounts for you
---