The deal
1-Bedroom Deluxe Cottage
3D2N stay for 2 for $225 (up to $319 value)
4D3N stay for 2 for $329 (up to $479 value)
5D4N stay for 2 for $429 (up to $638 value)
6D5N stay for 2 for $529 (up to $798 value)
8D7N stay for 2 for $718 (up to $1,117 value)
Hotel at a glance
Perched on the edge of one of Lombok's famed Gili Islands, bronzed villas lay nestled among lush greeneries. Open-air courtyards lead to the soporific embrace of cream-hued rooms, guests guided by the glow of quaint lanterns on stone pedestals and the soft whispers of verdant foliage as the wind catches in their leaves. Swaying gazes away from the resort, Gili Trawangan's milky-white beaches hem crystalline waters with sewn-in coral gardens, while billowing mountain ranges dusted with riotous tropical blossoms unveil sweeping views to reverential silences.
In a melding of traditions, nimble fingers at the Frangipani spa pull inspiration from Indian and Chinese medicinal heritage, kneading suppleness into overtaxed muscles with reflexology endeavours, Ayurvedic practices, and sweet-smelling essential oils
The ocean sings a briny melody, coaxing divers and snorkellers into its glittering depths, where happenstance encounters with glossy-eyed turtles are a possibility, with apprehensive minds eased into aquatic realms by PADI courses
Seafood barbecues, international cuisine, and intoxicating cocktails take the place of homespun repasts, escorted by coastal sights or live entertainment; a round-the-clock dining service providing less socially-inclined individuals with a chance to sup in peace
Lombok, Indonesia: What to see and do
Sliced apart from its glitzier twin, Bali, by the Lombok Strait, the West Nusa Tenggara offspring was once a Sasak helmed realm, but years of conflict saw it fall into the grasp of the Dutch, then Japanese, before its liberation under the banner of Indonesian independence. Currently inhabited by a Sasak majority, the culture and linguistics of Lombok's inhabitants closely parallel those of the Balinese, but with a Muslim majority; Islamic conventions and celebrations pepper the hustle and bustle of the island's daily life. Cars, ojeks (motorcycle taxis), and bemos (minivans) convey the flood of incoming visitors, shuttling them around tropical bearings, or to local warungs for a taste of Lombok's best known dish, ayam taliwang.
A tourism hub at heart, each quarter of the island enthrals with its own cocktail of natural wonders and sightseeing spots, ranging from a cascade of raging rapids like Sindang Gila – loosely translated as 'slightly crazy waterfall', to tranquil little fishing hamlets. The northern region is governed by the lofty peak of Mount Rinjani, a live stratovolcano whose resulting caldera cups the crater lake Segara Anak ('Child of the Sea'), with the mountain bestowing its name to the national park in which it resides. Fertile lowlands cultivate coffee, soy, cotton, and a cornucopia of coveted crops, nearly spilling over into the small townships of Central and Eastern Lombok, where the island's main shipping docks and airport inhabit. Lombok's meridional stretch teems with undulating knolls, customarily agrarian fields of rice and tobacco, levelling into a labyrinth of inlets and coastal drops where swelling tides and glimmering sands beguile surfers, including the booming wave-town of Kuta, Mawun Beach, or the isolated bay Tanjung Aan.
Flitting towards the west, Senggigi and the province's capital Mataram hold captive the best part of the isle's peregrination, possessing most of its Hotels, restaurants, tour endeavours, and urban amenities, alongside a sweep of seaside locales like Klui, Malimbu, and Kerandangan. On the northwest prong of the atoll lies its most favoured day tripper destination – the Gili islands of Trawangan, Meno, and Air – a trio of land masses famous for being part of the Banana Pancake Trail. Each islet is traversed on cidomos – Lombok's version of a horse-drawn buggy – or bicycles, while the waters between them are often negotiated through island hopping boats. While diving and surfing remain its main draw, the trifecta is home to the Gili Meno Bird Park and numerous turtle sanctuaries aimed at preserving the future of the green and loggerhead turtles that inhabit the Straits.
1-Bedroom Deluxe Cottage
Max. occupancy: 3 adults OR 2 adults and 1 child aged 10 and below. 3rd guest subject to additional charges
Hotel facilities
Diving and snorkelling activities
Outdoor pool
Restaurants and bars
Frangipani spa
Fitness centre
Fishing
Airport shuttle
Free public Wi-Fi
Add-Ons (payable to Hotel)
Extra bed with breakfast for guest aged 11 and above: IDR150,000 per person per night
Stay without extra bed with breakfast for child aged 4 – 10: IDR100,000 per person per night
Stay without extra bed with breakfast for child aged 3 and below: Free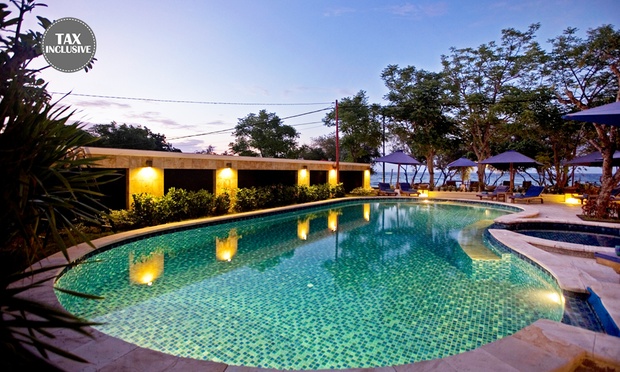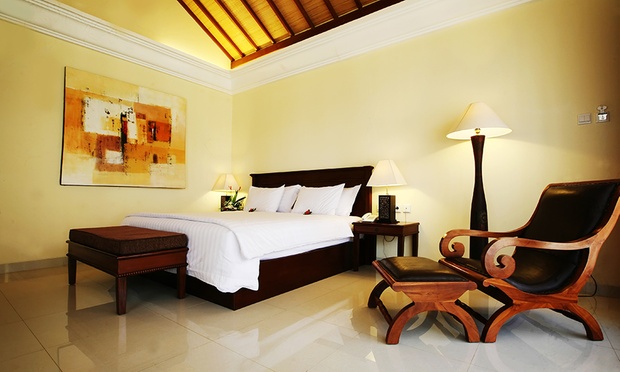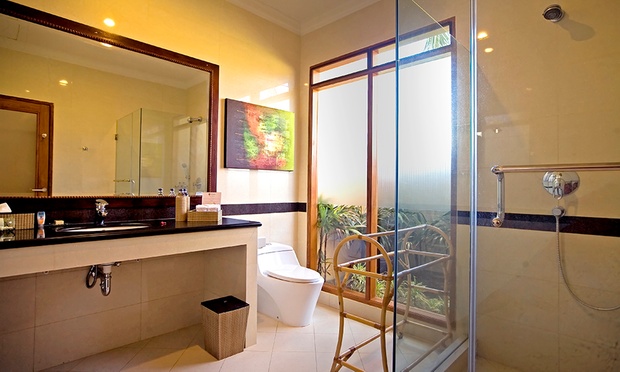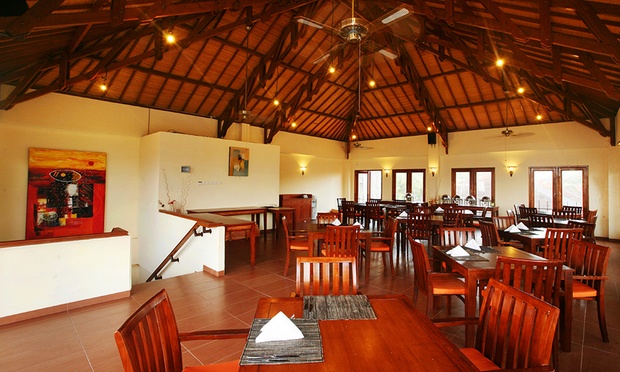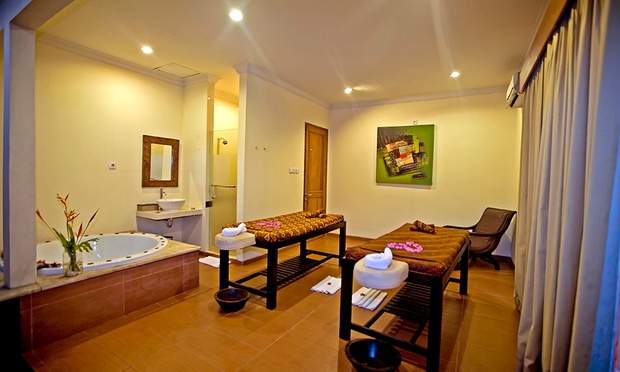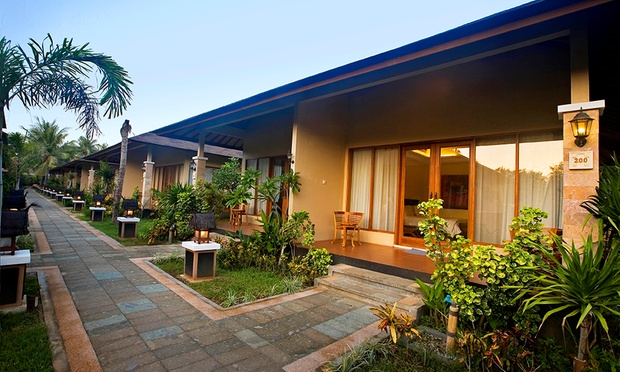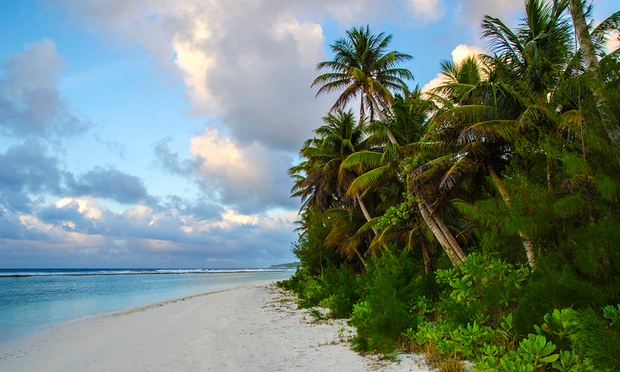 Unfortunately the following deal is no longer available
but do not worry, there are more discounts for you
---