Choose from
2D1N stay for 2 for $68 (up to $100 value)
3D2N stay for 2 for $133 (up to $200 value)
4D3N stay for 2 for $195 (up to $300 value)
5D4N stay for 2 for $258 (up to $399 value)
Comforts amid the Confluence of City's Conveniences
Huddled within the patchwork of oppidan residences and inner-city haunts, the Hotel makes for a convenient abode as its towering facade embodies a calm hued beacon of pink and violet amid the neighbourhood circuitry of nightlife hubs and excursion points. The inner splays of your host's array of accommodation reflects the restful exterior's tones with ambiances laden with floral motifs. Inspired by Asian blossoms like the orchid, sakura, and lotus, petalled proclivities emanate through the occasional bedside bud as well as wooden inlays brocaded by cheery blooms and geometric stylings; while pastel room themes knot together boutique displays encompassing plush surfaces and fretwork accoutrements. For wandering sightseers, travels find further trajectories fulfilled through the Hotel's shuttle services, while those forgoing immediate excursions can opt to stay within the abode and remain cradled amid its facilities which include Marco Eat and Drink Store, where guests can bide with culinary offerings of Thai and international fare as well as buffet breakfast assortments.
Bangkok, Thailand: Old City Attractions and Modern Metropolitan Lifestyle
Once a small village on the banks of the Chao Phraya river, Bangkok grew into the metropolis that it is today when King Taksin turned it into a capital city in the late 18th century. Although it is the centre of the nation's development and growth, it still retains much of its identity, as can be seen by the historical monuments that co-exist with skyscrapers and intermingling of traditional culture with modern lifestyles. Amidst the bustle of development, the Grand Palace is a symbol of spirituality and majesty, an architectural gem that blends traditional, neo-renaissance, and modern styles, and pays tribute to the intricacies of traditional Thai craftsmanship throughout the ages. Also on the palace grounds is Wat Phra Kaew, or Temple of the Emerald Buddha, which houses a jade statue of Buddha and an extensive mural of Ramayana on the exterior walls. Wat Pho is a ten minutes' walk away from the Grand Palace, and houses a giant reclining golden Buddha that measures up to 46 metres long, its feet adorned with mother-of-pearl ornaments that depict the 108 characteristics of Buddha.
Experience the novelty of zooming down Bangkok's network of side streets – also known as soi – on a tuk tuk; or if you prefer, hop onto the BTS Skytrain or MRT to reach your next destination. Dive into the cultural heart of Bangkok with a visit to one of the local markets like the Chatuchak Weekend Market, which covers a 27-acre area and has more than 15,000 booths selling fresh produce, handicrafts, and food from all over Thailand. Experience the scenery, sounds, and smells of the Amphawa Floating Market from a longtail boat, and navigate through vendors with boats piled high with goods and hawkers grilling up fresh seafood like king prawns, shellfish, and squid. After a day spent out and about, retreat within the air-conditioned confines of shopping malls around Sukhumvit, the trendy part of Bangkok, and rejuvenate with a Thai massage at one of the spas. When dusk blankets the city, follow the crowd of partygoers as they throng the bars and clubs along Soi Cowboy and Soi 11, or take a leisurely boat ride down the Chao Phraya river past lit-up temples as the water reflects the neon glow of the city skyline.
Premier Room
25 sqm room
Max. occupancy: 3 adults or 2 adults with 1 child aged 6 – 11 per room. Third guest subject to additional charges
Hotel facilities
Restaurant and bar
Complimentary CD and book-lending services
Laundry services
Safety deposit box
Complimentary Wi-Fi access
Add-Ons (payable to Hotel)
Extra bed with breakfast for guests of all ages: THB1,000 per person per night
Stay without extra bed with breakfast for child aged 5 and below: Free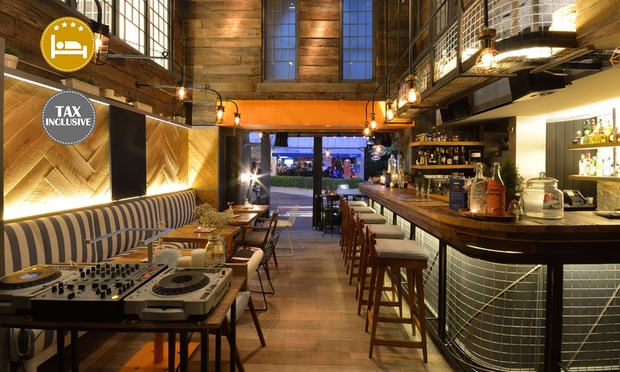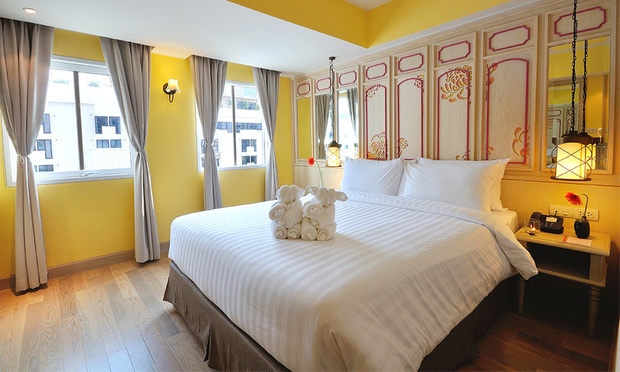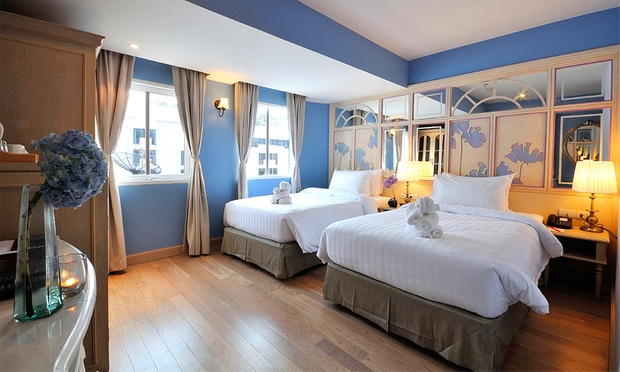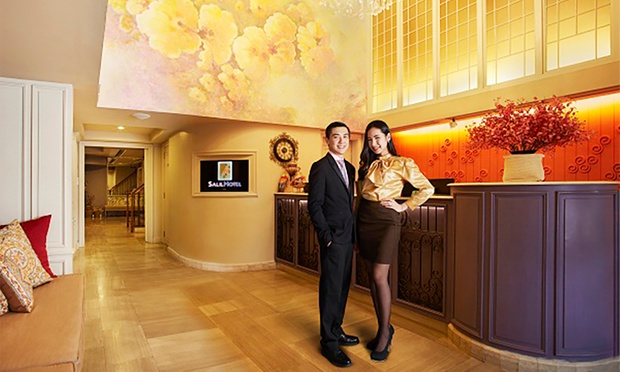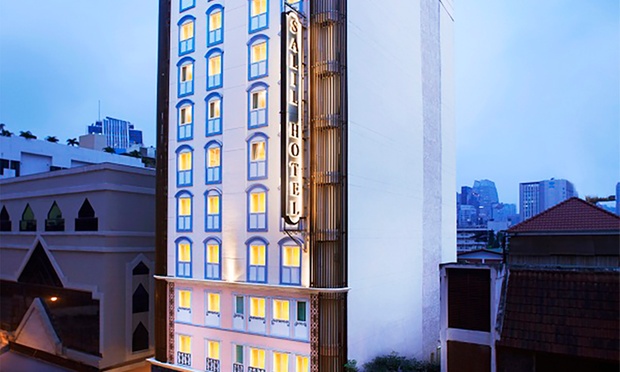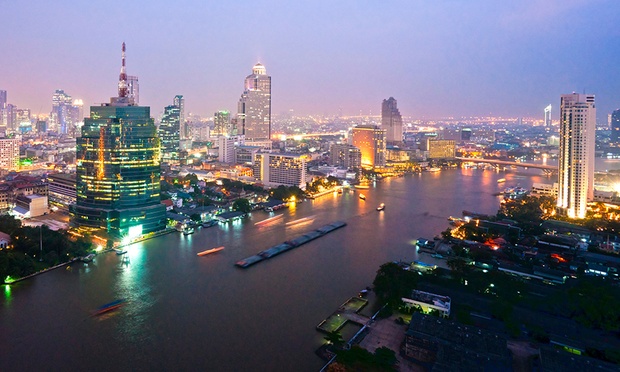 Unfortunately the following deal is no longer available
but do not worry, there are more discounts for you
---