Choose from
Superior Room
3D2N stay for 2 people for $125 (up to $235 value)
4D3N stay for 2 people for $185 (up to $353 value)
5D4N stay for 2 people for $243 (up to $470 value)
6D5N stay for 2 people for $298 (up to $587 value)
Hotel with Contemporary Conveniences, Close to Pattaya's Nightlife District
The careful manicured exterior of the Hotel gives way to intricate geometric shapes upon stepping into the lobby; striped carpets, square receptions, and a round chandelier centrepiece that drops down from the ceiling to a few feet off the ground greet guests that are checking in. Styling contemporary decor with traditional Thai elements, this Eastin establishment offers a familiar yet immersive stay for those seeking to peel back the layers of this nuanced Thai town.
Sporting a striped accent wall and burnish wood floors, your accommodation offers the luxuries of modern amenities from flat-screen televisions with satellite channels and Wi-Fi, to an ensuite bathroom.
Have your breakfast (included in this Groupon) at Glass House, an all-day dining restaurant featuring floor-to-ceiling glass walls that let in natural light by day and accents the intimate tone of warm bulbs by night.
Pattaya, Thailand: A Struggle in Hedonistic Reverie
A 150km from the high-fashion central of Bangkok on the Eastern Gulf Coast of Thailand lies the jaunty town of Pattaya. Despite its rise to popularity on the wave of a debaucherous nightlife, the town has made efforts to attract a more family-friendly crowd. The result is a complementing mix of both, with a seamless transition from beach to bar. While the beaches may appear underwhelming compared to its more popular counterparts, it is a great place to begin one's cultural immersion as Hotels, restaurants, malls, and go-go bars line the street facing the balmy bays. Pattaya Beach bursts at the seam in a flurry of activity from touts looking to pawn a bed in a dorm to tourists on a journey of self-discovery, to touts trying to pawn off cheap trinkets.
Much like the rest of the country, the locals at Pattaya are highly spiritual. More than just a pit stop for tourists to admire the intricate architecture, the temples serve as functional place of worship for the locals. Buddha Hill panders to both facets, with Chinese-style landscaping dedicated to Confucius and Lao-Zi, and a giant statue of Buddha placed on the summit. Alternatively, one may stroll through the art gallery of Anek Kuson Sala which showcases the finest Chinese architecture and art constructed in the late 80's in celebration of the King's 60th birthday. It features an exhibition of antiques such as a large white-jade Bodhisattva Kwan Yin, Emperor Qin Shi Huang's terra-cotta soldiers and horses, and ancient paintings.
As with most other coastal towns in Thailand, snorkeling and diving is a popular endeavor among water babies. An archipelago of nearby islands like Ko Larn, Ko Sak, and Ko Krok offers a temperate sea bed for beginners, while ship wrecks like the HTMS Kut, the Bremen, and the Harddeep presents a more intricate challenge for the seasoned. After a day at the beach, head back to town for a round of golf or catch a Cabaret show for a cosmopolitan way to past the time.
Superior Room
29 sqm room
King-sized, double, or twin bedding
Max. occupancy: 3 guests of all ages
Hotel facilities
24-hour front desk
Swimming pool with a children pool and Jacuzzi
Fitness center
An all day dining restaurant
A pastry shop
Business center
Wi-Fi internet access
Meeting rooms
Add-ons
Extra bed with breakfast for guests aged 1 and above: THB1,177 per person per night.
Stay without extra bed with breakfast for child aged 1 – 16: Free
Airport transfer from Suvarnabhumi Airport:

One-way transfer by car (max. 3 people per car): THB2,200.
Return transfer by car (max. 3 people per car): THB3,200.
One-way transfer by van (max. 8 people per car): THB2,400.
Return transfer by van (max. 8 people by car): THB3,400.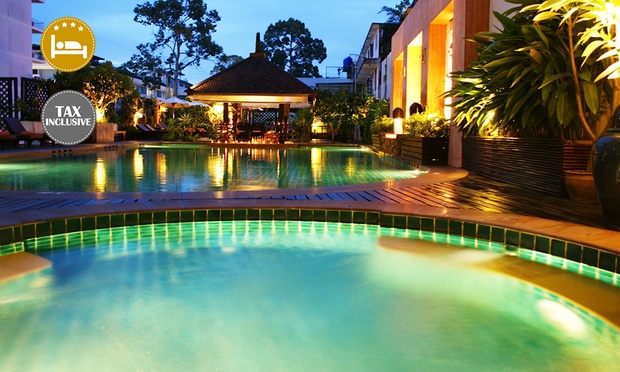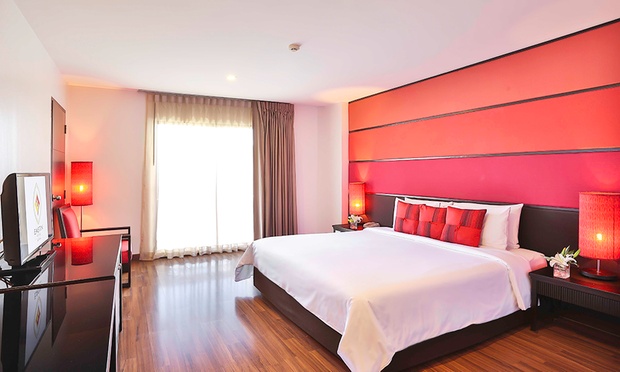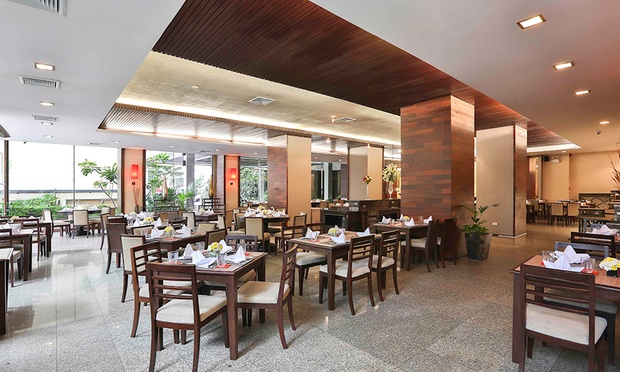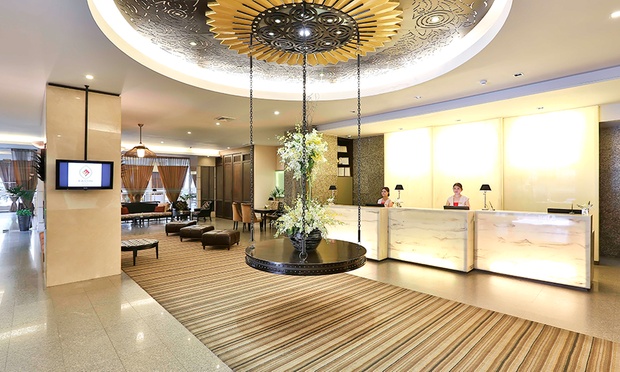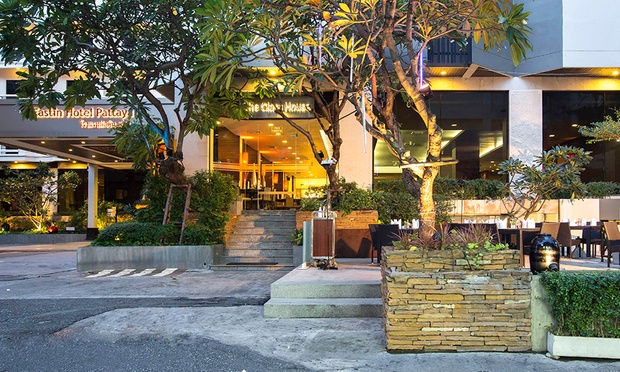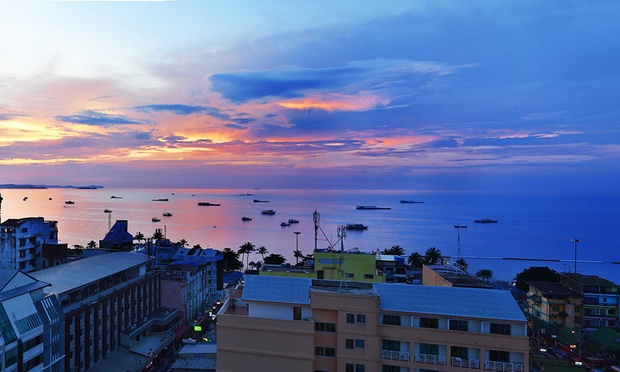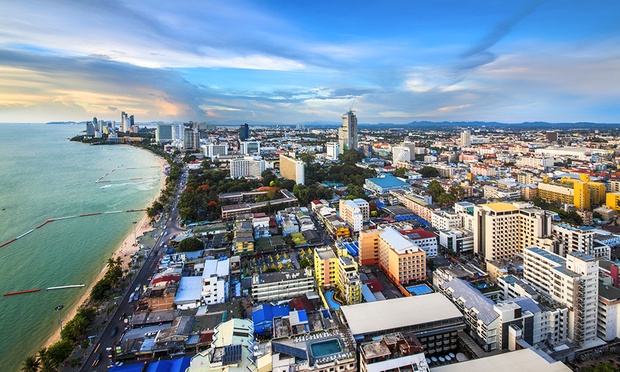 Unfortunately the following deal is no longer available
but do not worry, there are more discounts for you
---